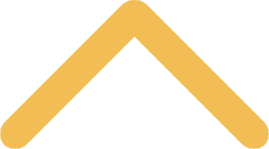 Consumer Information Disclosures
At the direction of the U.S. Department of Education, St. Norbert College is required to disclose certain information to consumers, including students, employees and parents. The Office of Institutional Effectiveness has created this website to provide a convenient and easy-to-use portal to access this information.

Athletics | Academics | Campus Safety | Career & Professional Development | Financial Aid | General | Health Services | Information Technology | Privacy Policies | Student Outcomes
---
Athletics
Intercollegiate Athletics Program Participation Rates and Financial Support (Equity in Athletics Disclosure Act): This annual report is housed in the athletics department at St. Norbert College and is available upon request.
Academics
Instructional Facilities
Required Written Arrangements Disclosures
Teacher Preparation Program Accountability Reports
Campus Safety
Crime and Fire Log – This report is housed in the campus safety and security office located in the Pennings Activity Center.
All of the following campus safety and security policies are contained within the
Security & Fire Safety Annual Report (Clery Report)
:
Security Report (including crime statistics, timely warnings and emergency notification, crime log, and emergency-response and evacuation procedures)
Fire Safety Report
Missing-Person Notification Policy
Dating Violence, Domestic Violence, Sexual Assault and Stalking Prevention Education
Disciplinary Action for Alleged Dating Violence, Domestic Violence, Sexual Assault and Stalking/Information for Crime Victims
Career & Professional Development
Financial Aid
Financial aid comes in the form of grants, scholarships, loans and employment. Sources of financial aid include the federal and state government, as well as the institution and outside sources. To learn more about available financial aid programs and eligibility requirements, please visit the
financial aid website
.
Costs
General Information
Refund Policy, Requirements for Withdrawal and Return of Title IV Financial Aid
Private Loan Information
Federal Loan Information
Federal loan information is provided to the National Student Loan Database System (NSLDS) and will be accessible by guaranty agencies, lenders and schools determined to be authorized users of the data system. We will process documents for a FFELP loan from any eligible lender the student selects.
General
Health and Wellness
Information Technology
Privacy Policies