Thomas Kunkel, Seventh President of St. Norbert College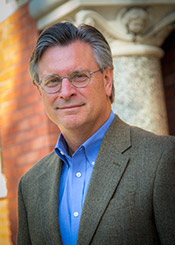 An eminent journalist, Thomas Kunkel served for eight years as dean of the Philip Merrill College of Journalism at the University of Maryland before being named to the presidency at St. Norbert in 2008.
During his tenure he has seen the dedication of the Mulva Library and the construction of a number of significant new building projects on campus. These include: Gries Hall, Todd Wehr Hall, Schneider Stadium, the Ariens Family Welcome Center and Michels Commons.
President Kunkel has presided over the introduction of a
Master of Liberal Studies graduate program
, the adoption of a new General Education program and the inception of
Sport & Society in America
, a major biennial academic conference sponsored jointly by the college and the Green Bay Packers. Under his leadership, the college continues to move upward in national rankings and its reputation for academic excellence continues to spread.
A writer and editor, Kunkel spent much of his early career in newspaper management. While at the University of Maryland, he also served as president of the American Journalism Review and as editor and director of the Project on the State of the American Newspaper.
He is the author of five books, including "Genius in Disguise" (1995), the critically acclaimed biography of New Yorker editor Harold Ross. "Enormous Prayers: A Journey into the Priesthood," an ethnographic portrait of 28 Catholic priests, appeared in 1998. "Letters from the Editor," a compilation and analysis of Ross letters, was published in 2000.
Kunkel was born and raised in Evansville, Ind. He earned his B.A. in political science at the University of Evansville in 1977 and his master's degree in humanities from UE in 1979. He and his wife, Debra, have four grown daughters.  
President Kunkel's Curriculum Vitae (PDF)