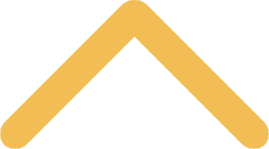 Great Colleges Get Noticed
No matter how you connect with St. Norbert College, you'll sense the momentum. We are building one of the great liberal arts colleges in the nation; and as you can see, many others agree.

One of the Best
St. Norbert was named one of the 2023 "Best in the Midwest" by The Princeton Review's rankings of the best 355 colleges. The goal of the Princeton Review is to identify standout colleges and universities within each region of the country.
A College of Distinction
For 2023-2024, St. Norbert College was named a College of Distinction in multiple categories. These recognitions include Catholic colleges, Wisconsin colleges, Business - Education and Career Development.
A Reputation for Building Character
St. Norbert was named to the John Templeton Foundation Honor Roll for Character-Building Colleges as a college with exemplary programs that inspire students to lead ethical and civic-minded lives.

A Leading Catholic Liberal Arts College
In its 2018 guide to "America's Best Colleges," St. Norbert was ranked as one of the Best National Liberal Arts Colleges, making it one of the top 10 Catholic liberal arts colleges in the nation.

Great Teaching, Successful Outcomes
Colleges of Distinction continued to recognize St. Norbert College in 2018-19 for its engaged students, great teaching, vibrant community and successful outcomes.
A Great Value
With rankings that combine educational quality, affordability and alumni success, Money magazine ranked St. Norbert 294 out of 727 colleges as one of the 2018 "Best Colleges for Your Money."

Exemplary Community Engagement
St. Norbert College was selected for its exemplary practices of community engagement by the Carnegie Foundation for the Advancement of Teaching.

Four-Year Graduation Guarantee
Over 10 years, St. Norbert has graduated a higher percentage of students on time than any other college or university in Wisconsin. That helps students keep debt down and enter the workplace or grad school faster. Our four-year graduation guarantee is simple: If you don't graduate in four years, through no fault of your own, we'll pick up the tab for the remaining courses needed to complete your degree.
Support for Underserved Students
St. Norbert College was recognized by the Center for Student Opportunity's College Access & Opportunity Guide for its commitment to serving and supporting students from first-generation, underserved backgrounds.
Fully Accredited Since 1934
St. Norbert College is accredited by the Higher Learning Commission of the North Central Association of Colleges & Schools (HLC). Accreditation is a peer-review process intended to ensure that institutions of higher education meet acceptable levels of quality.