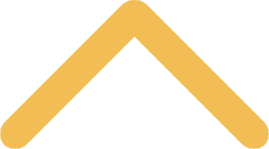 Academic Success, Support and Accessibility
The office of Academic Success, Support and Accessibility stands ready to help you increase your academic success by providing learning resources in several areas.
Tutorials
Free tutorials are conducted either one-on-one or in small groups. The office of 
Academic Success, Support and Accessibility
 can assess your academic skills and study habits to determine which approach will work best for you.
Skill Development and Assessment
We can assess your learning style and academic skills, then recommend certain types of instruction or refer you to other resources.
Reading Assistance
We can help you find ways to read more efficiently and retain college-level material.
Time-Management Training
We'll help you learn to manage your time well. That may involve one-on-one instruction or using the study-time planning sheets and semester-management forms we can offer you. Call us at 920-403-1321 to set up an appointment.  
Tutoring
We can arrange for you to have a free tutor – a fellow student recommended by our faculty. Call us at 920-403-1321 to make arrangements.
Services to Students with Disabilities
We provide supportive services to students with disabilities in compliance with the Americans with Disabilities Act. Here's how to get started if you would like to receive services:
Step One:
Send recent documentation of your disability to the office of 
Academic Success, Support and Accessibility
, including:
A written diagnosis by an appropriate licensed professional.
The names and scores of psychological and psycho-educational instruments used in arriving at the diagnosis.
All appropriate and necessary academic, access and other accommodation information.
Step Two: When applying to St. Norbert, call us so we can set up a time for you to meet with the director of the office of Academic Success, Support and Accessibility. By letting us know of your needs early, we can have taped textbooks, interpretative services and other needs arranged before you enroll so your transition to college is a positive and pleasant experience.

Step Three: Once we receive this information, and a meeting has taken place with our staff, we will make any accommodations necessary or helpful to you.

Testing Accommodation
Accommodations are available for placement testing during the summer orientation program. Please make sure we have your documentation on file before your chosen orientation session. We also can assist enrolled students who need testing accommodations.

Programs
During the admission process, we may determine one of our academic support programs would help ensure your success. We might invite you to participate in one of these programs as a condition of your enrollment.

Success Program
This program helps you reach your full academic potential by regularly monitoring academic performance, improving your study skills and providing needed guidance. You will meet weekly outside classroom hours in small groups led by a college staff member.

Academic Enhancement Program (AEP)
This one-semester program enables you to learn and practice academic habits associated with success as a first-semester, first-year student. This experience is designed for motivated students who have not achieved their desired academic success for various reasons. See program requirements to learn more.

Connect with Us
We're here to help. For more information or to contact us, please visit the office of Academic Success, Support and Accessibility website.