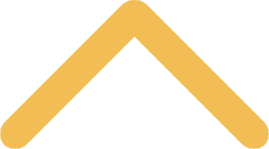 Hebrew
Biblical Hebrew is the language of two-thirds of the Bible. For centuries, knowledge of Hebrew and the other original languages of the Bible has been recognized to be indispensable for proper theological analysis of biblical texts.
Besides the continuous tradition of Hebrew language study among Jewish philosophers and theologians over the past 2,500 years, many of the most important theological thinkers in the Christian tradition – Jerome and Martin Luther among them – have been able to read the biblical text in its original language.

Students who successfully complete HEBR 102 Intermediate Biblical Hebrew will fulfill the language requirement. Students may also fulfill the language requirement by testing beyond the second-semester level on the college's placement exam, or through alternative means approved by the college.

Course Offerings

HEBR 101 Elementary Biblical Hebrew
This course introduces students to the language of the Hebrew Bible and the historical and theological methods that arise from studying the Hebrew Bible in its original language. No prior knowledge of Biblical Hebrew is assumed. The course begins by introducing the alphabet. Students should be able to read many prose passages in the Hebrew Bible with relative ease and occasional recourse to the aid of a Hebrew-English lexicon. Fall semester, alternate years.

HEBR 102 Intermediate Biblical Hebrew
The course is a continuation of HEBR 101. Students are exposed to longer prose passages of the Hebrew Bible, further nuances of Hebrew syntax and the rudiments of Biblical poetry. Prerequisite: HEBR 101 or instructor's consent. Spring semester, alternate years.