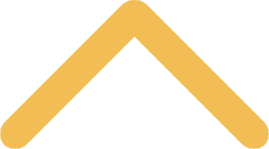 Interdivisonal Courses
IDIS 100 College Writing
This course helps students develop and discipline their powers of written communication. Students learn about the composing process – planning, shaping, writing, revising, editing and proofreading – and how to apply this process to a series of college writing assignments that include personal narratives, informational summaries, persuasive essays and documented research essays. IDIS 100 can be taken as an elective by students who feel a need for a composition course. The course is required for students who demonstrate a need for a college writing course (as determined by a timed writing sample, college admission scores and high school record). 
IDIS 110 Academic Survival Skills (2 credits)
This course is designed to increase students' success in college by assisting them in obtaining necessary skills to reach their educational objectives. Topics in the course include time management, study techniques, beginning-career decision-making, test-taking, reading for understanding and retention, note-taking, college resources, decision-making, and memory techniques. 
IDIS 115 College Preparation and Reading (2 credits)
This course presents reading and study techniques that enhance the students' ability to read and retain college-level material. Students learn to implement general strategies for dealing with course material, and strategies to improve vocabulary acquisition, reading rate, critical thinking and comprehension. It also addresses executive-function skills and goal-setting strategies designed to enhance efficient and effective learning. 
IDIS 120 Success Program Participation (2 credits)
This program assists students in reaching their full academic potential by regularly monitoring academic performance, improving study skills and providing guidance necessary to complete college-level work. The Success program is offered by Academic Support Services. Open only to students who are required to participate as a condition of initial or continued enrollment. Repeatable. 
IDIS 150 Gap Seminar (0 credits)
The purpose of the seven-week course is to provide students who have had substantial service-learning experiences off campus with an opportunity to analyze their experiences, continue to learn about their host cultures and their home cultures, and to better understand the process of cross-cultural learning and intercultural exchange. Many students describe off-campus learning experiences as transformative, without the ability to articulate how. This course provides them with the perspective and the knowledge to do so.

IDIS 180 Intro to Integrative Studies (2 credits)
This seven-week course focuses on the nature of liberal arts education as envisioned under the college's integrative studies program and the ways in which such an approach leads to a satisfying career and a life well-lived. The interdisciplinary nature of learning that inspires the program provides students with a broad array of skills and knowledge that employers are seeking in college graduates. Course materials include foundational readings drawn from disciplines across the college as well as articles from contemporary journals and periodicals. Prerequisites: First-year students only; not available for transfer students.
IDIS 310 Language Analysis and Applied Linguistics
This course familiarizes students with different fields of applied linguistics and language analysis, including grammar, semantics, phonology, phonetics, discourse analysis, language acquisition and social linguistics. This course is a requirement for ESL certification. Prerequisite: ENGL 290 or instructor's consent. 
IDIS 389 Special Topics in Interdivisional Studies
This course concentrates on a topic pertinent to the current needs and interests of students. Primarily, it focuses on topics that cross division lines and involves two or more interdivisional disciplines.