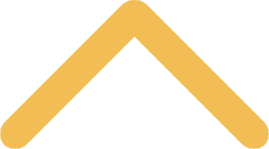 Latin
The study of Latin gives students access to the treasures of Roman and medieval literature and philosophy, the foundation stone of Western civilization. Latin is an indispensable tool for the study of the history, music, liturgy and theology of the Christian Church.
Knowledge of Latin also greatly enhances a student's understanding of English vocabulary and grammar and is an excellent supplement to the study of all the modern Romance languages. Please see classical studies for information on faculty and for the retroactive-credit policy for Latin language. 
Students who successfully complete LATN 102 Intermediate Latin will fulfill the language requirement. Students may also fulfill the language requirement by testing beyond the second-semester level on the college's placement exam, or through alternative means approved by the college. 
A language certificate in Latin is also available. Please see classical studies for more information.

Course Offerings

LATN / CLAS 101 Elementary Latin
An introduction to classical Latin with emphasis on the grammar, syntax and vocabulary necessary for reading Latin prose and poetry. The course also stresses the influence of Latin on English vocabulary. Fall semester.

LATN / CLAS 102 Intermediate Latin (Core: SL)
A continuation of LATN 101, with extended reading passages in Latin prose and poetry. Prerequisite: CLAS 101. Spring semester.

LATN 103 Accelerated Elementary Latin (Core: SL)
This course consolidates Latin 101 and Latin 102 into a one-semester accelerated course of study and is designed for students with prior study at the beginning level. Prerequisite: two to four years of high school Latin or one semester of Latin at the post-secondary level. Summer semester.

LATN / CLAS 203 Readings in Latin (Core: SL)
After learning more about Latin grammar, students translate a variety of texts that bring them in touch with the rich humanity of thoughtful human beings who lived 2,000 years ago. Authors considered include Catullus, Cicero, Horace and Pliny. Prerequisite: LATN 102. Fall semester.

LATN / CLAS 204 Advanced Reading in Latin (Core: SL)
This course continues to develop proficiency in Latin vocabulary and grammar through readings of Latin literature selected by the students. The course assists students in incorporating the Latin language and the skills developed in previous Latin courses into their daily lives and chosen career paths. Prerequisite: LATN 203.