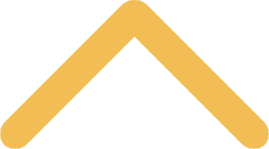 A Liberal Arts Education at SNC
A liberal arts education at St. Norbert College will satisfy your curiosity and fuel your imagination. It emphasizes the challenge of inquiry and the thrill of discovery as it helps you become more perceptive of the human and natural worlds that you inhabit.
It's no exaggeration to say that, as a liberal arts student, you'll encounter a world enriched with greater meaning and purpose.
A Liberal Arts Education Has Three Main Aims:
Training the mind
Developing personal character
Preparing for civic life
The word "liberal" in "liberal arts" refers to freedom – freedom in the sense of increasing knowledge and skills, as well as enhancing opportunities for service to society. In short, the liberal arts stand for empowerment, because only the person whose mind has been trained in knowledge and virtue is truly free.

At St. Norbert College, you'll study a broad range of subjects – from the social sciences, natural sciences, humanities and the arts – so that you may develop the skills and habits of mind that will shape your whole life.
A Liberal Arts Education Promises to:
Make you more reflective about your beliefs and values, more informed about the issues that you'll face in your life, and more creative in your problem-solving skills.
Provide you with the tools to assess empirical claims, interpret cultural expressions, integrate knowledge from different disciplines, collaborate with others and confront ethical dilemmas in a thoughtful way.
Train you to engage more effectively with the forces of change, be they cultural, religious, political, scientific or technological.