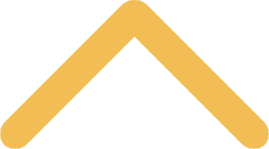 Delve Deeper, Sooner
We place a high value on undergraduate research, and with good reason. You'll find our students, in partnership with their professors, investigating drugs that may help treat cancer, exploring the impact of social media on job hiring or developing apps that help local nonprofits. What's more, they're going on to write papers, co-edit scholarly manuscripts or present at academic conferences. 
In-depth projects
like these are more typical of the graduate-school experience. But at St. Norbert, you'll have the chance as an undergraduate to undertake original research in collaboration with one or more of your professors. A research project is an option for students in any discipline, at any stage in their undergraduate career. In fact, our research fellows program gives you the chance to make a start during your very first year of college while, at the same time, enjoying a measure of financial support. Internships, scholarships and grants support our undergraduate researchers in other programs, too.
Learn More While Advancing the Boundaries of Knowledge
By working with an expert as partner, mentor and/or advisor, you'll be able to acquire the research skills of your discipline while making a real contribution to your chosen area of study. At any one time, our faculty/student teams are not only engaged in serious scholarship, they're also preparing to share their work with the broader scholarly community through publications, presentations, exhibitions and performances.
Enrich Your Own Academic Experience
Research makes you a better writer, critical thinker and student. It's an excellent preparation for graduate school or a profession – and it's a great way to get to know your professors better, too. You'll find out why the work you do together really matters in their world – and yours. 
Student Highlight
An unlooked-for experience as a minority of one brought new perspective for a Rachel Gintner '14, looking to deepen her study of race relations and criminal justice.