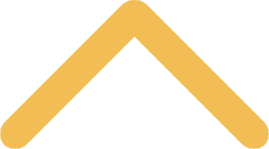 Accounting Major Requirements
The accounting sequence, 128 credits, results in a four-year B.B.A. degree, which prepares students to work in accounting in organizations such as service, banking and manufacturing.

If students desire to take the CPA exam and work as a certified public accountant, an additional 22 credits are required. These extra credits can be in any area of study. Students can complete the additional requirements by taking extra courses during summer or J-term sessions, taking an overload during the regular semesters (over four full courses), or some combination of the above. 

Note that for existing SNC students, a maximum of three courses (9 to 12 credits) can be transferred into SNC. Courses taken at other qualifying institutions beyond the allowed amount cannot count toward the 150 credits needed to take the CPA exam.
Residency Requirement
In order to earn a B.B.A. degree from St. Norbert College, a student must earn satisfactory credit in at least six required business courses (ACCT/BUAD) at St. Norbert College.
Double Major
Accounting students may double major and can have the following combinations of two majors: ACCT-BUAD, ACCT-IBLAS. Accounting majors who choose to double major in BUAD must select a concentration in BUAD.
Independent Study
The number of independent studies in the 128 credits required for the B.B.A. degree is limited to three.
Internship
Internship course, BUAD 494 [Instructor Permission Only], can be taken only once for credit. Internship course, ACCT 495, can be taken for 8 credits as long as the student has not received credit for BUAD 494. This limit does not affect internships not taken for credit.
Assessment
Assessment data is obtained through standardized tests, nationally normed survey instruments, and existing college surveys. An assessment is required for graduation during a student's senior year.
Scheduling Courses
While the faculty will attempt to maintain the schedule of classes as stated in the catalog, the schedule may change due to various circumstances such as available staffing. Please contact an accounting faculty member with any questions as there is some flexibility with the timing of when courses can be taken.

Suggested Accounting Sequence

Core Requirements

First-Year
ACCT 205 Financial Accounting 
BUAD 142 Computer Applications in Business
ECON 101 Principles of Macroeconomics
ECON 102 Principles of Microeconomics
MATH 128 Introductory Statistics for Business or AP statistics or SSCI 224 Basic Statistics
Sophomore Year
ACCT 305 Accounting Information Systems (spring)
ACCT 325 Intermediate Accounting 1 (fall)
ACCT 326 Intermediate Accounting 2 (spring) 
BUAD 210 Business Ethics (2 credits)
BUAD 228 Statistics for Business and Economics or MATH 221 Statistics in the Sciences
BUAD 231 Introduction to Organizational Behavior (2 credits)
BUAD 232 Introduction to Human Resource Management (2 credits)
BUAD 233 Introduction to Operations and Supply Chain Management (2 credits)
BUAD 270 Marketing Concepts and Issues
Junior Year
ACCT 315 Managerial Cost Accounting (fall)
ACCT 316 Advanced Managerial Accounting (2 credits; spring)
ACCT 319 Federal Income Tax (fall) 
ACCT 321 Advanced Tax (2 credits; spring) 
BUAD 350 Corporate Finance
Senior Year
ACCT 418 Auditing (fall)
BUAD 390 Business Law
BUAD 485 Strategic Management Seminar
Optional
ACCT 229 Fraud Investigation 1 (2 credits)
ACCT 289 Accounting Special Topics (2 or 4 credits)

ACCT 300 Volunteer Income Tax Asstc (4 cr; spring)

ACCT 320 Accounting for Government and Not-For-Profit (2 credits; spring)
ACCT 329 Fraud Investigation 2 (2 credits)
ACCT 422 Accounting Business Combinations (2 credits; spring, odd years)
ACCT 495 Public Accounting Internship (8 cr) [Instructor Permission Only]