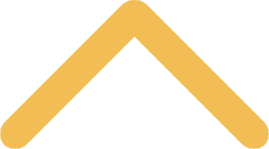 Research Fellowships
St. Norbert College has a rich tradition of engaging students in collaborative research projects with professors. Our exciting Research Fellowship program offers you the chance to work on a project collaboratively with faculty or staff members at the beginning of your college career.
Available Research Fellowships 
Below is a list of the available Research Fellowships for 2019-21. The majors listed are suggested, but not required.
How to Apply
To be considered for a research fellowship project, submit an application and send the following documents to Cabrini Jablon:
Résumé of leadership and activities
Essay that addresses your interest in the selected research project and why you think you would be a good fit for the project (maximum word count: 500)
Any additional information that would provide value to the project leader
As part of the selection process, finalists will interview with the faculty or staff member sponsoring the research. If awarded this opportunity, recipients will work for two years on a specific research project. The time commitment involved will vary based on the program, but averages five hours per week. These are paid positions. You are able to apply for multiple fellowships, but will only be able to accept one position.
After we receive all supporting documents, we will be in touch about your next steps.


 For questions on research fellowships, please contact Cabrini Jablon at 920-403-3965 or cabrini.jablon@snc.edu.