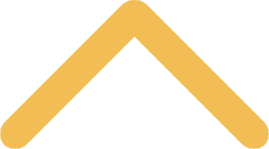 Research Fellowships
St. Norbert College has a rich tradition of engaging students in collaborative research projects with professors. Our exciting Research Fellowship program offers you the chance to work on a project collaboratively with faculty or staff members at the beginning of your college career.
To be considered for a research fellowship project, click the link below to apply and send the following documents to Cabrini Jablon:
résumé of leadership and activities;
essay that addresses your interest in the selected research project and why you think you would be a good fit for the project;
any additional information that would provide value to the project leader.
As part of the selection process, finalists will interview with the faculty or staff member sponsoring the research. If awarded this opportunity, recipients will work for two years on a specific research project. The time commitment involved will vary based on the program, but averages five hours per week. These are paid positions.
After we receive all supporting documents, we will be in touch about your next steps.
2018-20 Research Fellowship Positions 
The Berlin of Dietrich Bonhoeffer: A Virtual Tour

The project is to develop a virtual tour of the most significant places in the city of Berlin for the noted theologian, resister and martyr, Dietrich Bonhoeffer (1906-1945).
Digital and Program Specialist for the Cassandra Voss Center

This research fellow position will be instrumental to enhancing the
Cassandra Voss Center's
operations and processes by analyzing center needs, researching and gathering information, content creation, and project planning. 
Facilitating Full-Spectrum Learning

The projects focus on how digital literacies and citizenship can enrich students' opportunities to become lifelong learners and flourish in their careers after graduation.
Honors Program Fellow

The ultimate aim of the project is to enhance communication and connections between honors graduates and students currently in the Honors Program. This position will enable the student to showcase organizational skills, strengthen and enhance communication tools and develop successful social-media strategies.
Parasite Biodiversity Discovery and Analysis

The project involves the collection and processing of different parasites; this includes staining, making whole-mount preparations on slides, scanning electron microscope studies and amplifying certain target genes to get DNA sequences, with the aim of discerning and describing species new to science. 
Physics Laboratory Design and Development
 –
Timoshenko Oscillator supporting article

This project will provide an opportunity for the student to be the primary researcher/developer of three new physics laboratory exercises looking at Faraday's Law, the Timoshenko Oscillator and thermal conductivity.
Social Science Research Fellow at the Strategic Research Institute

The
SRI
is currently working on a number of large projects. Two of the most important are Connections for Mental Wellness and the HOPE grant. Connections for Mental Wellness aims to reduce the incidence of poor mental health experienced by Brown County adults. The Heroin and Opioid Prevention and Education (HOPE) grant is a large-scale research and treatment program dedicated to improving Opioid treatment effectiveness in northeast Wisconsin.
Teaching and Trauma in a Liberal Arts College

While trauma-informed care is well-established in behavioral health, social work, medicine, law and K-12 education, colleges and universities do not typically have nuanced conversations about teaching traumatized students. Having a teaching philosophy that is trauma-informed will enable professors to create learning opportunities that are both safe and transformative. The research fellow would find articles and books about trauma-informed care in law, education, medicine, social work, etc., and would gain extensive experience in research.

For questions on research fellowships, please contact Cabrini Jablon at 920-403-3965 or cabrini.jablon@snc.edu.

For top consideration, please apply prior to May 11.