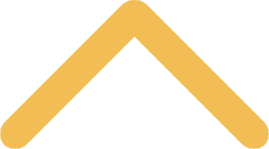 Guidelines for On-Campus Visits
Beginning Monday, June 8, we will once again invite prospective students and their families to join us on campus to learn more about St. Norbert College and the opportunities here. Our campus is looking its best, and we're delighted to show you and your family around! Aside from a tour of campus, you'll have the chance to talk about the admission process, majors, campus life and financial aid with an admission counselor.

For the health and safety of all concerned, we will follow strict protocols during your visit:
If you have any COVID-like symptoms – fever, cough or shortness of breath, no matter how mild, or if you have been in contact with someone with a confirmed case of the virus – please do not come to campus. Visitors who display symptoms on arrival will be asked to reschedule.
If you have recently traveled internationally, do not visit unless you have completed a 14-day self-quarantine.
We recommend that at-risk people, as identified by the CDC (60 years or older and/or with underlying medical conditions), stay at home for their safety.
We're looking forward to meeting members of your family as well, but ask that you limit your guests to those in your household.
All of our staff will be masked, and visitors will be required to wear masks as well. Please bring your own; we will provide them if you do not.
We will have hand sanitizer and tissues available, and recommend following personal hygiene guidelines (frequent hand washing, avoid touching your face, etc.).
Please check in for your tour with the receptionist inside the Ariens Family Welcome Center. Weather permitting, you will meet your tour guide outside. Social-distancing standards should be followed at all times during your visit.
St. Norbert staff are diligently and frequently cleaning our public spaces in order to keep you and your family safe.
For a college that prides itself on its hospitality, instituting such strict "rules of engagement" feels strange. But, we're living in strange times – and we think we owe our visitors the safest experience possible. We hope you'll find these to be minor inconveniences, at worst. Together, we'll make it work!