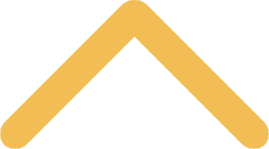 St. Norbert College Deposited-Student Checklist
Congratulations and welcome to the St. Norbert College Class of 2024! We're excited that you'll be joining the St. Norbert College community. To make sure you're prepared to begin classes in August, we've developed this checklist to help you stay on track.
If you have questions as you're completing it between now and the school year, please contact the office of admission at 800-236-4878 or admit@snc.edu.
1. Log in to your Applicant Status Page to stay up to date on important details.
2. Activate Your SNC Network and Email Accounts
Official correspondence from the college will switch to your SNC email now that you have deposited. To activate your student email: 
Note your six-letter SNC login ID
(composed from the letters in your name) at the top of the page when you create your password.
IMPORTANT: Remember to check your SNC email often! Important information from the college will be sent only to your SNC email address. If you experience problems accessing this account, please call our IT service desk at 920-403-4040.
3. Log into KnightLine
KnightLine is the secure student portal through which you will register for classes, access your financial aid and more. You will not need to access this system until early to mid-December, when financial aid offers will begin to be posted. At that time:
If you experience problems logging in to KnightLine, please call 920-403-3109. 

4. Register for Housing
After you've submitted your deposit, all students must register for housing, which is assigned based on your deposit date.
5. Register for Summer Orientation
If you have questions about orientation, please call the office of Leadership, Student Engagement and First Year experience at 920-403-4023. If you need to update your contact information, please call the office of admission at 920-403-3005.

6. Complete the Writing Placement Essay
All incoming students need to complete a Writing Placement Essay in order to be placed in the appropriate writing course.

7. Sign Disclosure Agreement for Bursar Office
Please print, sign and return this form to the bursar office before or during Summer Orientation. This form is required prior to registering for classes.

8. Fulfill the Student Laptop Requirement
Recognizing the important role that technology plays in today's world, we require that all incoming students own a laptop. Learn more about the laptop requirement.
9. Let other schools that you applied to know that you're coming to SNC.
10. Submit Your Final Transcripts
Request your final high school transcripts after you've graduated, as well as any college transcripts, and prior to Summer Orientation. Your school can send those directly to the admission office.

11. Submit Your AP or IB Credits
To receive college credit, you must have your official scores sent to St. Norbert College. Find out which courses transfer.

12. Submit Your Health Forms
Provide your health history, immunization and insurance information prior to Summer Orientation so that we can partner in your health care. Health forms will be available in early May.

13. Services for Students With Disabilities
If you need academic or access accommodations due to a documented disability, complete the disability notification form. You'll receive more information from the academic support services office following the submission of this form.