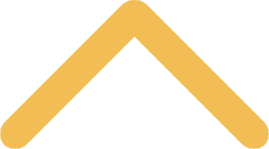 Welcome Home to St. Norbert College
As you begin to think about moving to college, you're probably excited and maybe a little anxious. Which hall will I be in? What will my room look like? Will I get along with my roommate? What should I bring to campus?

We understand … and we're here to answer your questions and help make your transition to college life a smooth one. We think you'll find your years living at St. Norbert to be engaging and rewarding.
New-Student Living Options
You have four
residence hall options
as a first-year student – 
Bergstrom Hall
,
Mary Minahan McCormick Hall (MMM)
,
Madelaine/Lorraine Hall
and the all-female
Sensenbrenner Hall
. You'll find floor plans for each of the halls and information on the furnishings we provide.
Your Home Away From Home
We begin processing new-student housing applications (
on-campus housing
,
commuter instructions
) in mid-June. We'll individually review your application, then make your housing assignment first based on the date we receive your enrollment deposit, followed by hall preference, roommate preference, personal interests and lifestyle preferences. The sooner you submit your deposit, the better your chance of getting your first choice for housing. We'll send your housing assignment to your SNC email beginning in late July.
Move-In Day
With summer orientation behind you, the next big step is moving in to St. Norbert College and preparing for
Week of Welcome activities
, the
Gateway Seminar
and getting settled on campus. The camaraderie … meeting new people … making new friends … setting up your space. Are you excited?
Lots of Questions
You may have questions about
what to bring
,
parking
,
laundry facilities
, your 
mailing address
, your
meal plan
and
much more
. We've tried to
answer those questions
and more throughout this site, but if you have questions you can't find the answer to,
let us know
and we'll answer them personally.