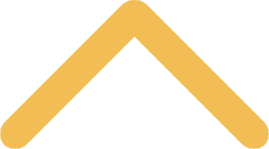 Writing Placement Essay
As you prepare for enrolling this fall, we'd like to get a better sense of your academic writing skills. We'll need you to complete a writing placement essay and to submit the essay to us by 5:00 p.m. on May 15, 2018.
This essay won't impact your grades in any way or go into your permanent file. It's for placement purposes only. However, your essay will be a critical tool to help your advisor determine which courses will lead you to success at St. Norbert College.
Because we need an accurate sense of your writing ability to place you in the best course to meet your needs, it's vitally important that you submit your own best work. It is important - for placement in the course that's best for you - that this is a solo effort. We recognize that collaboration can be an important part of the writing process, but in this particular case it will not serve you well. In fact, it could lead to your being placed in a course in which you'll have difficulty succeeding.
Instructions
The placement exam is split into two parts: an essay response to an article you will read, and four brief questions about your writing strategy. We strongly urge you to use the first few minutes to briefly plan your response before you begin. Allow yourself approximately one hour to write your response, and then use the next few minutes to revise and proofread what you have written. Be sure to allow yourself 10 minutes to complete the four brief questions that follow the essay question.
When you log in, please be sure to use your six-character network login (not your ID number). If you have technical difficulties during this process, please contact Katie Ourada in the office of admission at 920-857-6534.

Evaluation
Your essay will be read by a panel of St. Norbert College writing faculty, who will recommend a writing course for you to take in the fall. Your advisor will have this recommendation when you meet with him or her during summer orientation.
The evaluators will consider the following questions when reading your essay:
Is the essay organized and does it include an introduction, body and conclusion?
Does the essay take a position? Does it make clear claims?
Does the essay build its argument on well-developed, well-organized paragraphs?
Does the essay use concrete examples to support claims?
Does the essay address the topic with depth of thought and involve the reader? Is the essay interesting?
Does the essay reflect proficiency in grammar, spelling, punctuation and usage?
Again, please remember to submit your essay to us by 5:00 p.m. on May 15, 2018. If you have any further questions, you may contact Drew Scheler, director of writing across the curriculum, at 920-403-3107.

Special Needs
If you have a documented disability, please contact Academic Support Services at 920-403-1321 to arrange for accommodations prior to completing the essay.
Honors Students
If you've been accepted into the Honors Program, you're exempt from this essay.