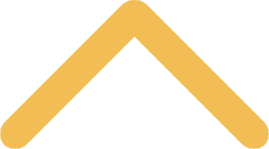 Fast Facts
General
Established in 1898
Coed since 1952
Students: 2,081
Undergraduates: 2,000
Male: 43%
Female: 57%
ACT average score: 25
SAT average score: 1200
Academic GPA: 3.55
On-campus residents: 86%
Students who have cars on campus: 47%
On-campus residents who remain on weekends: 80%
States represented: 25
Countries represented: 18
Academics
More than 40 majors, minors and pre-professional programs
Students by most popular majors:
Business – 20%
Elementary Education – 11%
Communication & Media Studies – 10%
Student/faculty ratio: 13-to-1
Average class size: 19 students
Faculty: 91% with Ph.D. or highest degree
Financials
Students receiving financial aid: 96%
Average annual student financial aid award $25,613
Students graduating with no loan debt: 30%
Average indebtedness of graduates receiving loans: $33,641
Involvement
Student organizations: 106
Students who join organizations: 50%
Athletics: 23 NCAA Division III sports
Varsity student-athletes: 28%
Intramural athletes: 24%
National Honor Society chapters: 11
Student publications: 2
Musical ensembles (band and choral): 19
Ethnic Breakdown
African-American: 1%
Asian-American: 2%
Hispanic-American: 4%
Native American: 1%
Multiracial: 1%
Caucasian: 87%
International Students: 3%
Religious Preference
Roman Catholic: 41%
Protestant: 21%
Jewish: <1%
Muslim: <1%
Hindu: <1%
Buddhist: <1%
Unknown: 24%
Other: <1%
Claim no preference: 10%
Degrees Offered
Bachelor of Arts
Bachelor of Science
Bachelor of Music
Bachelor of Business Administration
Master of Arts in Liberal Studies
Master of Business Administration
Master of Theological Studies
Value/Outcomes
Freshman retention rate: 83%
6% of our students graduate in 3 1/2 or fewer years.
More than 70% of the aid offered is money that doesn't have to be repaid.
97% of graduates whom we have knowledge were placed in jobs or grad school within 12 months of graduation.
We have one of the best 4-year graduation rates in the Midwest.
Four-Year Graduation Guarantee
We believe so strongly that you should be able to finish your undergraduate degree within four years that we'll waive your additional tuition if, through no fault of your own, you cannot get through in that time. While there are some small exceptions, we mean it.

Last updated October 16, 2019