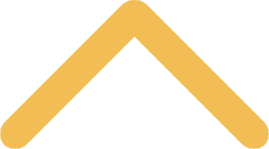 Transfer Applicants: Getting to Where You Belong
Did you know that about one out of every three college students transfers? In college, as in life, not every first choice turns out to be the best one. 

For more students than you might imagine, the school they first choose turns out not to be the right fit after all. Some of those students throw up their hands and give up on college. But you're taking a bolder step. You've decided to seek a new path to your college degree.

At St. Norbert, we welcome students like you, with the courage and commitment to make a change when one is necessary. We'll do all we can to help you travel your new path successfully.

What You Need to Know About Transferring
You can study what you want

We have 
more than 30 different majors and more than 80 programs of study
. If you don't find a major you like, you can even create your own. Whatever field you choose, keep in mind you'll be learning in small classes from professors who love to teach.


Your credits are transferable
Your credits from another college – whether it's a two-year, four-year, technical or community college – will most likely transfer to SNC. Once you apply, we'll talk with you about
credit transfers
.
You can qualify for scholarships
We offer generous
scholarships
specifically for transfers based on your academic performance. (By the way, if you're applying for second semester of your first year and we previously offered you a scholarship, we'll honor that one.)
You'll fit in
This is this big one, isn't it? If you're wary of going through the whole "new kid" thing again, that's understandable. But know this: St. Norbert is a welcoming, inclusive place. Students look out for one another. They're friendly. They're kind. You'll thrive here, from Day One.
You'll room with your peers
When we assign you to housing, we'll match you up with students in your own class year – first-year students with other first-years, sophomores with sophomores, etc.
You can play sports
If you maintain a 2.0 GPA, you can participate in
varsity sports
at St. Norbert (provided you can make the team, of course). There are a lot of other things you can do here, too: We have more than
100+ student organizations
, and if you think we need one more, we'll make it easy for you to start it.
You can graduate on time
Depending on where you are in terms of credits earned and remaining, there's a good chance you can stay on track for a timely graduation. We'll work with you to make it happen; we're committed to helping you manage both the time and cost of college.
You'll be in good company
About one-third of all college students transfer at some point. And for many of them, it's a springboard to great things. Steven Spielberg, Jackie Robinson and seven U.S. presidents were transfer students; they seem to have done all right for themselves.
When You're Ready to Apply
We make applying easy, too. We just ask you to submit the following: 
Official college transcripts from all post-secondary institutions attended
Final high school transcript
Pay Us a Visit!
If you haven't been to campus before, or even if you have, we would love to show you around the place and remind you why SNC is a college like no other.

We strongly recommend you apply before you visit. That way, an admission counselor can have a detailed discussion with you about credit transfers, etc. Schedule your visit online.
Alumni Perspective
"I knew a lot of people who were going here and they talked very highly of it. I liked the thought of going to a Catholic school, going to a school that had smaller class sizes. I would get to work with my professors. And when I first was going to apply to St. Norbert, I remember calling the admission office and just asking some questions, and when I called back a week later they knew exactly who I was. It floored me. So that was a sign for me, like this is going to be more of a home feel."
– Hunter Van Asten '19