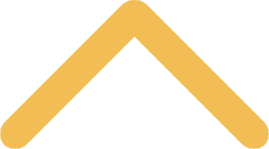 St. Norbert College Deposited Transfer Student Checklist
Congratulations on your enrollment at St. Norbert College! We're excited that you'll be joining the St. Norbert community. Below are steps you need to complete to prepare for the coming term.
1. Log in to your Applicant Status Page to stay up to date on important details.
2. Activate Your SNC Network and Email Accounts
Official correspondence and confirmations for future programs and activities from the college will switch to your SNC email now that you have deposited. To activate your student email: 
Go to snc.edu/pw and click "Activate a New Account."
Enter your nine-digit St. Norbert College ID number and click 

"

Submit.

" 

Enter your date of birth (and last four digits of your SSN, if prompted), click 

"

Submit.

" 
Note your six-letter SNC login ID
(composed from the letters in your name) at the top of the page when you create your password. Record your login ID somewhere where you can refer back to it.
Create a new password while keeping in mind the password requirements.
Once your account is activated, log in to your SNC email account. SNC email is hosted by Google.
Your email username is your entire SNC email address (e.g. firstname.lastname@snc.edu); your email password is your SNC network password that you created above.
You will use this network username/password to complete your housing application, log in to campus computers and complete your writing placement test. If you forget your password, you can reset it at snc.edu/pw.
IMPORTANT: Remember to check your SNC email often! Important information from the college will be sent to your SNC email address. If you experience problems accessing this account, please call our IT service desk at 920-403-4040.
3. View Financial Aid in KnightLine
KnightLine is the secure student portal through which you will access your financial aid and more.
Go to snc.edu/knightline and select "Campus Login."
Enter your six-letter SNC login ID.
Enter the password you created when your SNC network account was activated.
One logged in, click on 

"

Financial Aid.

"
If you experience problems logging in to KnightLine, please call 920-403-3109.   
4. Register for Housing/Commuting
St. Norbert College is a residential campus, which means that all students live on campus unless formally released by the office of residential education and housing.
To apply for housing or to be released from the housing requirement, go to snc.edu/go/housingapplication.
Log in to the housing application using your SNC network username and password (see No. 1 above). 
Housing priority is based on the date of deposit.
If you have questions about housing, please call the office of residential education and housing at 920-403-3360.

5. Transfer Student Orientation
Attendance at the Transfer Student Orientation is expected. Exact times and dates are to be determined.

If you have questions about orientation, please call the office of leadership, student engagement and first year experience at 920-403-4023.
6. Submit Your Transcripts
Final official high school and college transcripts, from all institutions attended (including grades from the term most recently completed or currently in progress) must be submitted upon completion of your final term at the schools from which you are transferring. Failure to submit all official transcripts may result in administrative withdrawal from St. Norbert College at the discretion of the registrar's office. Your school can send those directly to the admission office.
7. Complete Advisement Survey
Students need to complete this survey before you can schedule an advising appointment. You'll be registering for courses during your appointment, and your advisor needs to understand your interests and whether you qualify for certain classes you may want to take.
8. Class Registration Process
Students will meet with faculty during virtual advisement appointments. You will not receive the email with the advisement link to register for a time slot until you have completed the advisement survey.
9. Fulfill the Student Laptop Requirement
Recognizing the important role that technology plays in today's world, we require that all incoming students own a laptop. Learn more about the laptop requirement at snc.edu/go/laptop.
10. Submit Your AP or IB Credits
To receive college credit, you must have your official scores sent to St. Norbert College. To find out which courses transfer, go to snc.edu/admission/advancedcredit.html.

11. Submit Your Health Forms
Provide your health history, immunization and insurance information prior to transfer student orientation so that we can partner in your health care.
12. Services for Students With Disabilities
If you need academic or access accommodations due to a documented disability, visit the office of academic success, support and accessibility website.