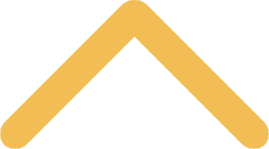 Veterans and Their Families
St. Norbert College participates in the Yellow Ribbon program as part of a long affiliation with the U.S. Armed Forces. That could mean significant benefits for you and your family.
If you served on active duty on or after Sept. 11, 2001, you're eligible for benefits through the Post-9/11 GI Bill and the Yellow Ribbon program, payable for education pursued on or after Aug. 1, 2009.
Your Post-9/11 GI Benefits
The benefits you're eligible for are based on your length of active-duty service (see the table below). The percentages apply to:
Cost of tuition and fees, not to exceed the most expensive in-state undergraduate tuition at a public institution of higher education.
Monthly housing allowance equal to the basic allowance for housing payable to a military E-5 with dependents in the same ZIP code as your school (paid to you).
Annual books and supplies stipend of up to $1,000 per year (paid to you).
A one-time payment of $500 paid to certain individuals relocating from highly rural areas.
Note: If you're on active duty, the housing allowance and books and supplies stipends are not payable. And if you're enrolled in distance learning or pursuing education at half time or less, the housing allowance does not apply. St. Norbert is authorized under federal law to enroll nonimmigrant students.
| If you've served an aggregate period of active duty after Sept. 10, 2001, of: | Percentage of Maximum Benefit Payable |
| --- | --- |
| At least 36 months | 100% |
| At least 30 continuous days and discharged due to service-connected disability | 100% |
| At least 30 months < 36 months | 90% |
| At least 24 months < 30 months | 80% |
| At least 18 months < 24 months | 70% |
| At least 12 months < 18 months | 60% |
| At least 6 months < 12 months | 50% |
| At least 90 days < 6 months | 40% |
What Is the Yellow Ribbon Program?
Through the government's Yellow Ribbon program, if you qualify for 100 percent benefits under the Post-9/11 GI Bill (see chart above), you can enjoy a St. Norbert education if you've determined that it's the best school for you.  
By participating in the Yellow Ribbon program, we partner with the Department of Veterans Affairs to help cover the difference between tuition and fees at St. Norbert and that cost covered through the Post-9/11 GI Bill alone. This program has had a dynamic nature, so we encourage you to refer to the
VA website
for the latest details on government benefits.
How Long Am I Eligible for Benefits?
Generally, you may receive up to 36 months of entitlement through the Post-9/11 GI Bill. You are eligible for benefits for 15 years from your last period of active duty of at least 90 consecutive days.
Where Can I Access My Military Transcripts Necessary for My Application?
Your access will depend on which branch of the military you've served in:
Can I Transfer My Entitlement to My Dependents?
Yes, you can. Your spouse or dependent children are eligible to use this benefit if you are not using it for your own education. The entitlement also may be transferred to a spouse or dependent children if the veteran was killed in action.