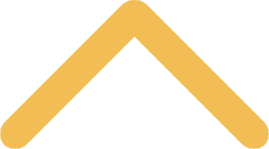 Multicultural Leadership Award
The Rev. Ken DeGroot Multicultural Leadership Award celebrates Father Ken's willingness to embrace diversity by welcoming the Hispanic community to Green Bay's St. Willebrord Parish, where he served as pastor for 31 years. Father Ken, a Norbertine priest, immersed himself in the Latino culture to better serve his parishioners and strengthen his leadership in building bridges between cultures within the Green Bay community.
If you demonstrate inclusive qualities similar to Father Ken, you should apply for a Multicultural Leadership Award by submitting a completed application to us. We'll look at the following characteristics as we review applications:
Your family's educational background
Your race, ethnicity and geographic background
A demonstrated commitment to community service that has positively impacted diversity
Outstanding personal talents, leadership potential or exceptional co-curricular involvement throughout high school
While the Multicultural Leadership Award is a merit-based scholarship that seeks to recognize you for your accomplishments, your financial need is taken into consideration in the decision-making process.
If you're selected to receive a Multicultural Leadership Award, you'll need to annually assist in at least two diversity-focused campus activities or recruitment events, sponsored by Admissions and Multicultural Student Services.
We distribute the Multicultural Leadership Award on an annual basis. These scholarship awards of $4,000 are renewable for up to three additional years if you maintain a cumulative grade point average of 2.0 or higher. These awards are competitive and recipients are selected based on the applicant pool.
NOTE: Current SNC students and prospective international students are not eligible for this award.