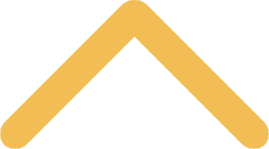 Virtual Tours
Our student-led virtual video tours will take you around campus to some of our most notable buildings. If you're hungry for more after watching the videos, see our interactive campus map or contact us to plan a visit so you can experience the beauty of the St. Norbert campus firsthand!

Meet Your Tour Guides
Ready to begin? First, let's meet your tour guides ...
Gehl-Mulva Science Center
The Gehl-Mulva Science Center
 is a cutting-edge science facility equipped with the latest technology. It also houses the 
Medical College of Wisconsin-Green Bay campus
, making St. Norbert the smallest school in the country to have a medical college on its campus.
Mulva Family Fitness & Sports Center
The Mulva Family Fitness & Sports Center
 is a new state-of-the-art facility that is home to St. Norbert's basketball, volleyball, indoor track and swimming teams. 
Health & Wellness Services
 and 
Counseling & Psychological Services
 can also be found in this building, making it a place for everyone in the St. Norbert community to use and enjoy.
Michels Commons
Michels Commons is home to the college's largest and busiest dining hall, 
Ruth's Marketplace
, renovated in 2012 to serve as a stylish, health-conscious food court with a two-story atrium overlooking Third Street. In addition, Michels Commons contains a ballroom, reception spaces, outdoor patios and 
Dale's Sports Lounge
, which offers students an after-hours, sports-themed, casual-dining option. Ranked "Best College Food in Wisconsin" and top-ranked nationally, you won't be disappointed when you try our food during your campus visit.




Miriam B. and James J. Mulva Library
The Miriam B. And James J. Mulva Library is a major hub for St. Norbert students and houses a variety of services including the
Writing Center
,
Tech Bar
and
Ed's Cafe
.
Baer Mall
Baer Mall is your entry point to the arts on campus. Both the
Bush Art Center
and the
Abbot Pennings Hall of Fine Arts
are located off the mall. From theatre to music, from art galleries to design-studio computer labs, St. Norbert is a great place to bring your creative thoughts and ideas to life.
Main Hall
Completed in 1903, just five years after the college's founding, Main Hall once housed the entire college. Today, Main Hall is the college's central administrative building and home to the office of the president, College Advancement, Student Affairs and Human Resources. A De Pere landmark, Main Hall is listed in the National Register of Historic Places. 
Todd Wehr Hall
This one-stop location houses many student services and resources, from
Residential Education & Housing
to the
registrar's office
, from our
Emmaus Center
for campus ministry to the
office of career and professional development
. Todd Wehr is also home to the
campus bookstore
, where students can rent or purchase textbooks and other classroom materials, and where visitors can pick up St. Norbert gear and mementos.
Old St. Joe's Church
Old St. Joseph's Catholic church was built in 1890 and became the
St. Norbert College Parish
in 1969, the first college parish in the United States. The parish is made up of students, staff, faculty and members of the De Pere community. Here, you can explore your faith and spiritual life through a traditional Catholic Mass or through programs geared toward a variety of Christian denominations. The building sits at No. 18 on
theologydegrees.org's
list of the 50 Most Amazing College Chapels and Churches.