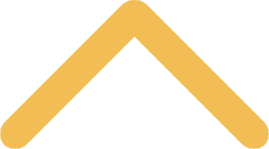 Prospect Research
Prospect research identifies potential sources of financial support by transforming a wide range of information into functional intelligence for fundraising. Research is limited to publicly available sources such as news articles and online databases, in addition to self-reported or institutional information that is kept strictly confidential.

St. Norbert College advancement services maintains prospect research policies and procedures in accordance with the APRA Code of Ethics and the CASE Donor Bill of Rights.

The following information is not available through research:
Bank balances
Debts and other liabilities
Gifts to other institutions, unless they are published in an annual report
Income tax records
Medical records
"Net worth"
Obituaries that are not published in major newspapers or archived online
Ownership of a privately held company, unless it is published in a public source
Stock transactions, unless made by an insider at a publicly held company
Trust and estate details, unless they are self-reported
Unlisted phone numbers and email addresses
Valuation of privately held companies, aside from self-reported figures
Policies and Procedures
For more information, contact Andrew Caldie, prospect researcher.
---

Self-Help Research Resources
Obituaries and News Archives
Addresses and Phone Numbers
Property Valuation and Ownership 
Note that many sites do not list property owners by name.  Also, assessed value often differs from fair market value.  Zillow is useful for estimating market value when verified figures are not available.  
Foundation Information
Corporation Information
Lexis-Nexis: Only available on campus.  Features numerous search tools.  Be sure to click "View All Companies" after searching, or it will only show a few results.
AtoZdatabases: Requires a Brown County Library card.  Click the AtoZdatabases icon.
Securities
Yahoo Finance: Features both current and historical stock prices, as well as market analysis and insider information
All-Purpose Searching
Databases available through the St. Norbert College library
Google Here are some search tips:

Place proper names inside quotation marks, and try several known or possible nicknames. Use asterisks to find words that are in close proximity to each other ("John * Jane Doe" will return John & 

Jane Doe, John and Jane Doe, John A. and Jane B. Doe, etc.)

Use plus and minus signs to include or exclude results that contain certain words ("St. Norbert" -College will return results that mention St. Norbert but not the word College.

Include relevant keywords such as spouse name, place of employment, job title, geographic area, etc.