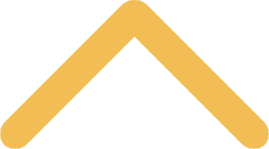 Norbert's Ninth: The Ninth-Semester-Free Promise
As the whole world deals with the distress and disruption of the coronavirus pandemic, our students are additionally facing uncertainty around the experience they had rightly hoped for from their four undergraduate years.
At St. Norbert College, as we have carefully prepared for a
return to campus
, we've been guided from the beginning by twin aims: to keep our community as safe as possible, and to preserve as much as we can the full experience of residential learning in community that is the hallmark of a St. Norbert College education. Those two goals – safety and community – cannot always easily be reconciled during these times of physical distancing.
We want to make sure that all our students, over the course of their time at SNC, can attain the complete and fully rounded experience of college life in community that we have always been so proud to offer. It's an experience that we hope will include not only a rich experience of academic instruction but also a full co-curricular life, along with high-impact, highly enriching and highly enjoyable opportunities like study abroad and athletics competition.
To that end, SNC plans to extend a "ninth-semester-free" promise to any current or newly admitted undergraduate student enrolled through Fall 2020 and Spring 2021 who wishes to complete their college career in this manner. 
Eligibility
The ninth-semester-free promise is open to any student who:
Is a continuing or newly admitted student enrolled with 12 or more semester credits for both Fall 2020 and Spring 2021 semesters. Successfully completes a minimum of 12 credits in each of those semesters.
Has completed eight semesters of undergraduate education either wholly at SNC (12 or more credits per semester) or completed at SNC after transferring from another institution.
Does not fail or withdraw from any courses, and maintains a 2.00 cumulative grade point average. Has not been suspended for any reason during their academic career.
In their ninth semester at St. Norbert, takes only courses required for undergraduate degree completion.
Remains in good disciplinary standing during their ninth semester.
Completes their ninth semester on campus. (Study-abroad opportunities may be taken in earlier semesters but would not be available during this last semester.)
Students have the option of completing their ninth-semester degree-completion courses during either the fall semester, spring semester or summer term.
Athletics eligibility and compliance
Student-athletes should consult with their coach and athletics director on eligibility and compliance requirements.
Student-athletes taking part in a spring sport may choose to take their ninth semester in the spring. However, they would NOT then be permitted to participate in any manner with the team during the fall semester preceding unless they were enrolled full-time for that semester (12 credits).
Advising
Students are required to consult with their academic advisor on course selection and course availability for degree progression and will meet with the director of academic advisement to review the plan.
As they make academic progress, students will be responsible for ensuring that they will still need to take a degree-completion course during their ninth semester.
Getting ready for the ninth semester
Before Oct. 1, 2020, students will need to work with the registrar's office to complete a waiver negating the four-year graduation guarantee.
On-campus housing will be available to ninth-semester students but on-campus residency will not be a requirement. (Students requiring on-campus housing should follow the regular undergraduate housing-selection timeline and procedures.)
Financial need-to-knows
St. Norbert College will be covering the full value of tuition for the courses needed to complete an undergraduate degree in the ninth semester, minus any other federal, state or institutional grant/scholarships the student qualifies for that semester, as long as the eligibility requirements stated in your contract, and listed above, are met.
Students must submit a Free Application for Federal Student Aid (FAFSA).
Any fees, board and lodging costs incurred will be charged directly to the student at the standard rates. (Note: On-campus residence is not a requirement.)
Federal loan eligibility requires part-time attendance. Please note, federal student loan programs have aggregate loan limits. Consult with the office of financial aid to determine your eligibility.
Questions?
If you have any questions about Norbert's Ninth, our ninth-semester-free promise, please contact Ann Hintz, director of academic advisement, at
ann.hintz@snc.edu
or 920-403-3234.