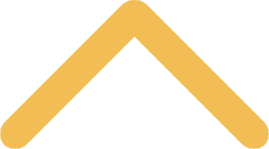 Resources For Students
Advisement Resources
Below are some tools that will help you prepare for your advisement meeting with your advisor. You should come to your advisement meeting with questions, an idea of what classes you'd like to take, and ready to discuss your progress in your current classes. You will want to be familiar with your degree audit in DegreeWorks and begin building an academic plan in DegreeWorks. Your advisor expects you to be prepared and on time for your meeting so be sure that you are!
How to Change Your Advisor
From time to time students need to change their faculty advisor. Students can change their advisor anytime after their first semester on campus. 
When selecting a new advisor, there are a few things to consider:
What faculty do you connect with?

What are the faculty members' areas of expertise? Does this align with your long term goals?
It is recommended that you review the faculty member's profile and set up a time to connect with the faculty member, via email or in person, to formally ask them to be your advisor. Please note that not all faculty advise. 
Once you have connected with a new advisor, complete the Change of Advisor webform. This may take a few days to process and you will get an email confirming that your advisor has been updated. 

Please contact advise@snc.edu with any questions regarding making advisor changes. We can assist you in identifying possible new advisors. Please note, advisors are not automatically updated when students change their major. 
How to prepare for your advisement meeting
Just like you would prepare for class, you will want to prepare for your advisement meeting with your advisor. For advisement days, make sure you have your appointment set up in advanced. Be sure to be on time and prepared to discuss:
Progress in your current classes 
An idea of what classes you want to take over the next year - be sure to have looked at the timetable first!
Your longer term educational and career goals
Any questions you have regarding your academic success at St. Norbert
Review the Advising Syllabus
Be familiar with KnightLine, DegreeWorks and creating a plan in DegreeWorks
Make sure you review these online resources to help you prepare:
CRN Planning Grid and Time Planning Grid: these will help you lay out your class options and align them with the time sequences
Academic Advisement 101 Slides
Review your holds and registration time in KnightLine
Review how to search the KnightLine timetable
Understand the differences in the advisement and detail course timetables
How to Register for Classes in KnightLine
On your registration day/time you will register for classes via KnightLine. Follow these steps to register:
Log into KnightLine
Go to Student Services
Go to Registration
Select the correct term
Agree to registration terms
Search for classes or enter the CRNs
Submit class selection
DegreeWorks
DegreeWorks is our electronic degree audit. This allows you to view in real time your progress towards your degree, major and minor information. You can also develop an academic plan in DegreeWorks while you are at St. Norbert.
Planning Paradigms
The following advisement paradigms are available as a resource in planning a schedule of courses. Each paradigm details a suggested sequence of courses to be taken over a four year period to complete graduation and major requirements. Please note the college catalog is where the specific graduation requirements can be viewed. These are templates for your use but are subject to change.