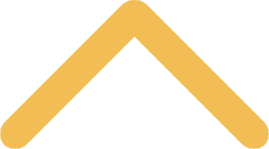 Alumni Weekend
Now THIS is a weekend …

Whether you've been away from campus for decades or you visit often, there's one SNC event you don't want to miss – our annual Alumni Weekend, July 19-21, 2019.

It's back, and it's going to be big – REALLY big.

From Friday to Sunday, we're welcoming back all of you – every alumnus, every alumna, every class – for a fun-packed celebration of your alma mater. From parties to boat tours, classes to Masses, there's always going to be something going on. And the kids can come, too!
Your Alumni Weekend Schedule
(Some dates/times/locations may still be TBD; please watch this page for updates!)

Friday, July 19
Check-In
8 a.m.-4 p.m.
Alumni & Parent Relations Office

Reconnecting Happy Hour
Pick your favorite watering hole(s), invite your friends: Organize your own weekend kickoff!
Old favorites:
New to try:
Welcome Back Reception
6-9 p.m.
St. Joseph Hall (Old Norbertine Priory)
$15 includes first beverage and hors d'oeuvres

Saturday, July 20
Alumni Weekend Headquarters
10 a.m.-3 p.m.
Alumni & Parent Relations House
Pick up your weekend schedule, enjoy complimentary snacks and beverages, and explore yearbooks from the 1940s to 1997

Campus Tours
Leaving from the Alumni House at 10:30 a.m., 11:30 a.m., 1:30 p.m., 2:30 p.m.

St. Norbert Abbey Tour
Time TBD
Bus leave from the F.K. Bemis International Center

Badger State Brewery Tour
990 Tony Canadeo Run
Green Bay, WI 54304
3:00 pm tour, self-transportation, bus not provided

St. Norbert College Memories Display
11 a.m.-3 p.m.
The Mulva Library
Enjoy a selection of photos and memorabilia from years past that are certain to bring back treasured memories of your time at SNC, courtesy of Archives and Special Collections.

SNC Alumni College
11 a.m.-2:30 p.m.
The Alumni College is a series of interesting, informative and academic presentations highlighting the work of SNC faculty. This is a unique opportunity to sample the current curriculum without the exams.
Participating Professors:
Reid Riggle, Associate Professor of Education and Co-Chair of Teacher Education
Erik Brekke, Associate Professor of Physics
Eric Lewellyn, Assistant Professor of Biology
Edward Risden, Professor of English
Presentation topics and locations TBD

Lunch
11:30 a.m.-1 p.m.
Michels Commons (Sensenbrenner Union) - Ruth's MarketPlace
$10

Children's Tent
10 a.m.-3:15 p.m.
Supervised activities for kids including a balloon artist, iinflatable and face-painting 

Lawn Games
10 a.m.-3 p.m.
The Quad in front of main hall

The Saint John's Bible
11 a.m.-2 p.m.
More information to come

Boat Rides on the River
1-3 p.m.
Campus Center docks

Class Photos
5 p.m.
Meet in Front of Main Hall

Party on the River
6 p.m.-midnight
Campus Center Patio
Music, food, libations and friends
Price: TBD
Cash bar
We'll recognize anniversary classes and class giving at the event!

Sunday, July 21
Mass
10 a.m.
Old St. Joseph Church