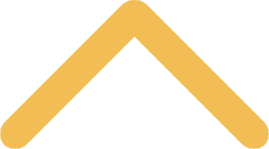 Alumni Weekend
Now THIS is a weekend …

Whether you've been away from campus for decades or you visit often, there's one SNC event you don't want to miss – our annual Alumni Weekend, July 19-21, 2019.

It's back, and it's going to be big – REALLY big.

From Friday to Sunday, we're welcoming back all of you – every alumnus, every alumna, every class – for a fun-packed celebration of your alma mater. From parties to boat tours, classes to Masses, there's always going to be something going on. And the kids can come, too!
Your Alumni Weekend 2019 Schedule
Friday, July 19
Check-In
8 a.m.-4 p.m.
Alumni & Parent Relations Office

Reconnecting Happy Hour
Pick your favorite watering hole(s), invite your friends: Organize your own weekend kickoff!
Old favorites:
New to try:
Welcome Back Reception
6-9 p.m.
Gehl-Mulva Science Center
$15 (includes first beverage and hors d'oeuvres)

Saturday, July 20
Alumni Weekend Headquarters
10 a.m.-3 p.m.
Alumni & Parent Relations House
Pick up your weekend schedule, enjoy complimentary snacks and beverages, and explore yearbooks from the 1920s to 1997
Greek and Independent Retreat
Cofrin Hall
The Social Leadership Retreat is an overnight experience for leaders of our or 14 sorority, fraternity and independent groups to interact with one another, problem solve and prepare for the 2019-20 academic year. Members of organizations will participate in team-building activities, workshops and intentional group exercises led by peers, select faculty and staff, and alumni. If you would like to be a part of the retreat, please contact jessica.horton@snc.edu. 
Campus Tours
10:30 a.m.-2:30 p.m.
Alumni & Parent Relations House
Reminisce while strolling through campus and see how it has changed through the years. Your tour guide is sure to share some facts or interesting tidbits that may enlighten and surprise you. Tours leave every hour on the half hour from the Alumni House.

Children's Tent
10 a.m.-3:15 p.m.
Lawn in front of the Campus Center
Drop off the kids and let them enjoy fun, supervised activities including a balloon artist, face-painting and tie-dye!

Lawn Games
10 a.m.-3 p.m.
Quad in front of main hall
Bring some friends and take on other alums in fun lawn games and activities!

The Saint John's Bible
11 a.m.-1 p.m.

St. Norbert College Memories Display
11 a.m.-3 p.m.
Mulva Library
Enjoy a selection of photos and memorabilia from years past that are certain to bring back treasured memories of your time at SNC, courtesy of Archives & Special Collections.

SNC Alumni College
The Alumni College is a series of interesting, informative academic presentations highlighting the work of SNC faculty. This is a unique opportunity to sample current curriculum without the exams.

Making Lasers – Erik Brekke, Associate Professor of Physics
10-10:45 a.m.
GMS L052
Lasers are an abundant and essential part of our society, from lasers scanners to the clocks that run GPS. In this session we will explore what a laser is, and what is necessary to make them. We'll start with an introduction to light and atoms, and build our way towards our own working laser by the end of the talk!

Ghost Stories, Christian Fiction, and the Redemptive Gothic – Edward Risden, Professor of English
11-11:45 a.m.
GMS 434
Typically readers associate the term "Gothic" with horror fiction that revolves around ghosts, evil spirits, medieval motifs and dangerous circumstances, even murder and damnation. The idea of the Redemptive Gothic uses similar materials, but the spirits, instead of aiming to destroy, appear instead to help persons who need them with guidance and encouragement. The characters still find difficult circumstances at the boundaries of human experience, but they receive divine rather than infernal intervention and find courage or persistence rather than despair. Come and explore a different approach to reading and writing ghost stories, one amenable to spiritual insight if not always perfect endings.

Lunch
11:30 a.m.-1 p.m.
Ruth's Marketplace, Michels Commons (formerly Sensenbrenner Union)
$10

Boat Rides on the River
1-3 p.m.
Campus Center docks
Thanks to our neighbors, you'll once again be able to take in the natural beauty of campus and the surrounding area via boat ride along the Fox River. 
Lambeau Field and Packers Hall of Fame Tour
Packers fan or not, Lambeau Field is a bucket-list place to visit for many sports fans. Plus, the Packers organization and St. Norbert College have a long and storied history together. Join us and learn a little more about the stadium, the team and the history of one of the most storied teams in sports history. 

2:30 p.m. – Bus will leave from Bemis Conference Center (Bus will depart Lambeau for campus after the last tour concludes.)
3 p.m. – First tour begins. Additional tours begin at 3:15 p.m., 3:30 p.m. and 3:45 p.m.
3-6 p.m. – Hall of Fame open for self-guided tours

$20 (includes Lambeau Field Tour and the Hall of Fame)
St. Norbert Abbey Tour
3-4 p.m. (Bus leaves from the F. K. Bemis International Center at 2:45 p.m.)

Badger State Brewery Tour
Tours begin at 3 and 4 p.m.
Self-transportation; bus not provided
Badger State Brewery
990 Tony Canadeo Run
Green Bay, WI 54304
Class Photos
5 p.m.
Main Hall
Gather your classmates to create a long-lasting memory of your weekend. Who will be the BIGGEST Class represented? Meet in Front of Main Hall to find out!

Party on the River
6 p.m.-midnight
Campus Center patio
$20 (cash bar)
It's the biggest alumni party of the year! Join us on the patio of the Campus Center for music, food, libations and quality time with great friends.

Sunday, July 21
Mass
10 a.m.
Old St. Joseph Church
Want to explore the De Pere and Green Bay area? There's a lot of fun events occurring off campus during Alumni Weekend 2019
Weekend-long events
Pulaski Polka Days

Wednesday, July 17
Dine on the Deck
Getaway Wednesdays at the Garden
Farmers Market on Broadway

Thursday, July 18
Oneida Farmers Market
Market on Military
De Pere Farmers Market
Yoga in the Park
Concerts in the Garden
Green Bay Booyah vs Fond Du Lac Dock Spiders

Friday, July 19
The Hodag and Scooby Dude

Saturday, July 20
Country Ovens Customer Appreciation & Cherry De-Lite Festival
Parallel 44 Winery Summer Concert Series
The Hodag and Scooby Dude

Sunday, July 21
Green Bay Booyah vs Lakeshore Chinooks