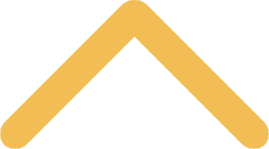 Benefits and Services For Alumni
As a lifelong member of the St. Norbert College family, you are encouraged to take advantage of the many services and benefits we provide – including the assistance of the office of
alumni and parent relations.
Update Contact Information
We want to keep you in touch with St. Norbert College and your fellow alums. To help keep our records current, please report to us all changes in address, marital status and employment status, as well as births and deaths. 
Request Your Academic Transcript
You may request a copy of your transcript from the office of the registrar. There is a $10 charge per transcript. For complete information, visit the registrar's website.
Alumni Email Accounts
Your St. Norbert College email address is yours for life – or as long as you choose. Email accounts are available at any time to any St. Norbert College alumni, and may be used indefinitely.
Submit a Class Note
Did you just get married? Have you landed a big promotion? Did you welcome a new addition? We are always eager to know what's going on in the lives of our alums. Let us know what's happening in your world by submitting a class note for the St. Norbert College Magazine. 

Career Counseling
We know career planning and development is a lifelong process. That's why the office of career and professional development continues to support our alums. We can offer advice and assistance to smooth the process whether you're:
A displaced worker
Changing careers
Beginning grad school
Re-entering the workforce
We also work with employers and alumni to help educate and uncover employment opportunities for our current students.
Stay in Touch
If you wish to contact a classmate but don't have a current address, we'll be happy to send your message and contact information for you.
Stay at the Kress Inn for Less
The Kress Inn offers discounted hotel stays to St. Norbert College alums. Choose from any of their 46 well-appointed suites for your stay.
Access to the Mulva Library
Alumni can check out books for a period of 28 days and use other library services, except interlibrary loan. Alumni can access the library's suite of online databases on-site. Remote access is not offered due to license restrictions with many of the purchased electronic resources. Alumni do have remote access to the online catalog of resources and many other internet resources on the Mulva Library website.
Reserve the Alumni House
You may reserve the campus's Alumni House to host small personal gatherings at no charge. The space can accommodate up to 20 people.

We continuously evaluate and incorporate additional benefits and services for our alumni. If you have a service or benefit you'd like to offer to your fellow alumni, let us know. If you have questions or comments regarding these programs or services, let us know that, too.