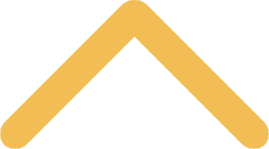 Class of 1970 Reunion and Golden Knight Induction
It's been 50 years since you walked across the stage to receive your degree from St. Norbert College. In those 50 years, you've surely accomplished a lot and changed the world in your own way. We're here, as we always have been, for you – but this time, to celebrate. Not only to celebrate your time here on campus but what you've accomplished since. 
Due to COVID-19 and group restrictions, we are rescheduling the class reunion and Golden Knight Induction for Spring 2021.

Friday, April 30, 2021
Class of 1970 50th Reunion
Don't miss this opportunity to connect with friends from your class!

Noon – Buffet Luncheon, Bemis International Center ($10 per person)
5:30-8:30 p.m. – Cocktail Reception and Dinner, Bemis International Center ($25 per person)

Saturday, May 1, 2021
Golden Knight Induction
On Sunday you'll have the opportunity to worship at Old St. Joes, capture the weekend with a class photo and meet the rest of your counterparts from the classes in the '40s, '50s and '60s while being inducted into the Golden Knight family. Saturday's events and dinner are complimentary for each member of the Class of 1970 and their spouse/guest.

11 a.m. – Mass, Old St. Joseph Church
Noon – Class Photo, Main Hall
12:15 p.m – Induction Luncheon and Ceremony, Michels Ballroom
If you're not a member of the class of 1970 please register here.