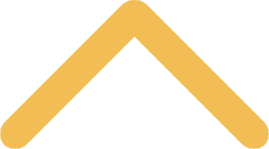 Discover Science Seminar Series
SNC science majors graduate to great careers. What can you do with a science degree from St. Norbert College?
Plenty, as our science alumni will tell you in the Discover Science Seminar series.
They'll share their stories about how their academic studies – in chemistry, biology, geology or computer science – led them into rewarding, sometimes unexpected careers.
The series, which has been offered to SNC students since 2015, is now expanding its audience to welcome interested SNC alumni and members of the public.
The free seminars are held on Thursdays from 2:30 to 3:30 p.m., and are currently being offered virtually on Zoom.
---
Rockline Industries: Jeremy Cramey '99
Join us for the first Discover Science Seminar open to the public, on Nov. 5, 2020.
Jeremy Cramey was a chemistry major at St. Norbert who is currently vice president of global quality assurance at Rockline Industries. Jeremy, together with his colleagues Doug Cole, vice president of global product development, and Diane Burt, principal technical manager, will discuss their roles at the family-owned, Sheboygan-based company. Rockline is one of the world's largest manufacturers of products ranging from coffee filters to wet wipes for the health care, industrial and consumer markets.
The trio will also discuss the opportunities for science majors at companies like theirs, as well as the recent research partnership with SNC faculty and staff that yielded important findings for Rockline's business.
Registration is open now for the presentation on
Thursday, Nov. 5, 2020, from 2:30 to 3:30 p.m.
When you register, you'll be provided with log in information for the session. There is no charge for participating in the Discover Science Seminar Series.