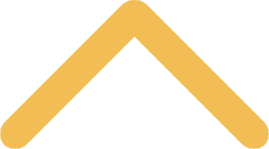 Classes of 1970 and 1971 Golden Knight Induction
As an official Golden Knight inductee, it's been 50 years since you earned your degree from St. Norbert College. We're excited to welcome you and your fellow alums from the Classes of 1970 and 1971 back in celebration of this major milestone! We want to honor you for this special distinction along with everything you achieved in your time here on campus and in the five decades since. Marking 50 years in 2021, the Class of 1971 will be called up on stage during the induction ceremony. The Class of 1970 will also receive recognition as part of the program. 

Friday, Sept. 17, 2021 – Golden Knight Induction
It's been a long wait, but we're grateful to be able to gather again safely. This once-a-year event brings a new class (in this case, two!) and new friends together to be welcomed into the ranks of the Golden Knights. Celebrate and catch up with your classmates along with other inductees from the 40s, 50s and 60s. Graduates from the Classes of 1970 and 1971 and one guest may attend compliments of St. Norbert College.
3 p.m. – Class meet-and-greet, Old St. Joe's
4 p.m. – Mass, Old St. Joseph's Church
5:10 p.m – Class photo in front of Main Hall
5:15 p.m. – Reception, Michels Ballroom
6 p.m. – Dinner followed by induction ceremony, Michels Ballroom

Saturday, Sept. 18 – SNC Day and Reunion
9 a.m. – SNC family buffet breakfast, Hendrickson Dining Room at Bemis International Center
10 a.m. – SNC Day activities
6 p.m. – Classes of 1970 and 1971 Reunion with cocktail reception and dinner, Bemis International Center
($25 per person for cocktail reception and dinner)

Register by class using the buttons below.
If you're not a member of the Class of 1970 or 1971, please register here.