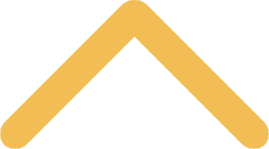 SNC Knight Out
It's just about that back-to-school time! Even though you're not preparing for move-in day, planning your dorm layout and plotting your fall semester class schedule, you can still look forward to reconnecting with old friends. And this time, you don't even need to travel to campus. We're bringing the SNC campus vibe to you, for one night only, on Thursday, Aug. 15.

During SNC Knight Out, join us at one of the various locations below to meet and connect with fellow SNC alums in your area. You may be surprised at how many Green Knights there are in your city. Make sure to show your Green Knights pride and wear your SNC gear!

Don't see your location? Have another idea for a Green Knights gathering? Just have a few friends you want to hang out with? That's great! Contact us to add a location, or on Aug. 15, gather your fellow alums at a play date with the kiddos, or a ball game, or anywhere else you'd like to gather, and post a picture to social media. Make sure to tag @SNCAlumni and use the #SNCKnightOut hashtag, so we can share the fun!
Thursday, Aug. 15
6-8 p.m. 
$10 per person, includes heavy appetizers. The menu will vary by location. 
Register at the door.

Chicago
Hopsmith
15 W. Division St.
Chicago, IL 60610

Fox Valley, Wis. 
*Due to low registration and to give the venue sufficent notice, the Fox Valley SNC Knight Out event is canceled. If you're in the Fox Valley area and would like to participate, you are welcome to attend the Green Bay event at Titletown Brewery. You can also gather your friends at a location or event of your choosing! Make sure to post a photo to social media using #SNCKnightOut. 

De Pere/Greater Green Bay
Titletown Tap Room
320 N. Broadway
Green Bay, WI 54115

Madison, Wis.
Steenbocks on Orchard
330 N. Orchard St.
Madison, WI 53705

Milwaukee
Red Rock Saloon
1227 N. Water St.
Milwaukee, WI 53202

Minneapolis/Twin Cities
Surly Brewing Co.
520 Malcolm Ave. SE
Minneapolis, MN, 55414

Sheboygan, Wis.
3 Sheeps Brewery
1837 North Ave.
Sheboygan, WI 53083

Registration will be taken at the door at each location.

See Who's Attending