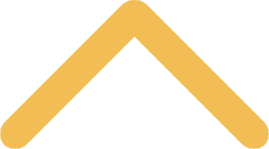 St. Norbert College Alumni Love Stories
Did you know that more than 3,400 St. Norbert College graduates fell in love and married a fellow classmate? Below you'll find stories that have been shared with us recently.
To see many others, view our SNC Love Story Archive where stories displayed were shared in celebration of our "Wedding Party" events, held in 2010 – 2013 and 2015. 
Share your love story ... we'll add it in to the list!
Angie (Haase) '06 and Rich Grows '06
Rich and I met right away that first week of college at First Year Experience (FYE). As athletes we had to go or be reported to our coaches! Sometimes we were the only ones there.  It took Rich until the following spring to ask me on a date by calling to wish good luck at a track meet. Little did I know his buddy Justin Bardowski gave him an ultimatum. We quickly fell head over heals and we were married before our senior year at SNC!
Nicole (Kleronomos) '06 and Jakub Kar-Ali '03

Jakub and I met at St. Norbert in 2002 when he was a senior and I was a freshman. At the time, he was the "ugly" for Epsilon Xi, the sorority I had decided to pledge for, so we became fast friends. After he graduated in 2003 we saw one another occasionally through mutual friends. He went off to live in Florida and then Boston for his career, while I went on to graduate and moved back to Chicago. In 2010, he moved back to Chicago and we began to see each other weekly at a "Dinner Club" we had on his rooftop with some other St. Norbert Alumni. We remained friends for quite some time until (thanks to friends Stacy Ritter and Elizabeth Van Lieshout) we finally went on our first date during the summer of 2011. We fell fast in love and have been inseparable ever since!
Kristy (Harr) '01 and Joe Krautkramer '01

"Joe and I met January 1998 during our sophomore block class. I noticed his beautiful blue eyes right away, and he noticed my big smile. He knew he wanted to get to know me better, so he asked me to his Delta Upsilon fraternity dance, and I agreed to go as friends because I was dating someone else at the time. We both had a great time, but nothing came of it.
We remained friends, attended similar classes, but ended up dating other people…until junior year when he asked me out. We went on a date, ate the exact same food for dinner, but Joe ended up becoming very ill afterwards. We went back to his house where he lived at the time, and I hung out with his roommates. Well, I ended up dating one of those roommates for a few years due to our botched date!  Ouch!  However, that wasn't going to stop Joe! We graduated in 2001, and again went out a few times during the summer, but nothing came of it because I was dating someone else, and the timing just wasn't right yet.
Joe moved down to Milwaukee eventually, and I stayed in Green Bay as I had landed a teaching job in the district. In December of 2002, Joe came home and we went out for a drink to catch up. My father had just passed away the month prior, and Joe was there to listen and be a friend, as he had gone through the same experience in high school when his father passed away. Again, we had a great time, but now Joe was dating someone else! However, we decided to remain in contact with each other.
Joe ended up moving back to De Pere in 2003, and he asked me out on yet another date! He was very patient and persistent, and knew I was "the one" from early on! He just had to wait for me to figure it out! As the saying goes, the rest is history! The timing was finally right for us to be together, and we got engaged September 2004 at SNC and were married in 2005. St. Norbert holds a very special place in our hearts, as this is where we met, got engaged, and married. We both have many wonderful memories of our time there, and have made long-lasting friendships with many people, not to mention quite a story of how many tries it took us to finally get it right!"
Danielle (Brandemuehl) '07 and Trevaniel Temple '07