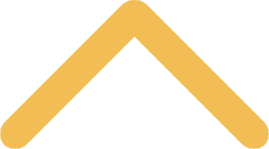 COVID-19 Resources for St. Norbert College Alumni
During the uncertain and unsettling times brought on by the COVID-19 pandemic, we extend our thoughts and prayers to every member of our Green Knights family. In our on-campus response, we are leaning on our core value of communio. With communio in mind, we've compiled a set of resources for our SNC family to tap into as we navigate this together.
A Message From President Brian J. Bruess '90
Get Connected
During times of crisis, it's critical to remain connected to friends and family, including your Green Knights family. We'd love to hear your good news and share it with your classmates. If there are other ways we can support you, email us.
Stay Social ... While Social-Distancing
While we're staying at home, social-distancing and doing our part to help #FlattenTheCurve, we have some fun things planned for our social media platforms. We hope you'll follow along!
Entertain Future Green Knights
Are you looking for ways to keep the kids and family entertained while practicing the CDC-recommended social-distancing? We have a few suggestions:
Nourish Your Spirit
During times of uncertainty, find comfort in your faith. Here are a few ways to tend to your spiritual well-being.
Learn About COVID-19 From SNC Faculty and Staff
SNC faculty and staff experts have created resources and talked with news outlets to provide information about the COVID-19 virus. 
Communio in Action
During the COVID-19 crisis, members of the SNC community have stepped up to lend a helping hand. 
Discover Something New
Many of our on-campus lectures are recorded to be enjoyed by audiences unable to attend in person. Here are a few you may enjoy.
Read the Latest From SNC