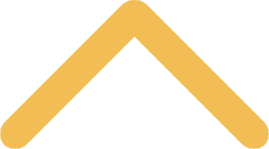 American Studies
As an adolescent nation, the United States is a diverse and vibrant place. Understanding the American experience calls for nuanced examination of United States history, politics and religion.
When you study American culture, you deepen your well of knowledge in ways relevant to fields from education to the arts, and public service to nonprofit administration.
At St. Norbert College, completion of six courses from the American studies curriculum plus an interdisciplinary research project earns you a minor in the field.
An American Studies Minor at Work
You'll find many ways to apply the cultural and societal insight you gain through a minor in American studies.
St. Norbert students who have completed the American studies minor pursue careers that include:
Account executive
Campaign consultant
City planner
Community administrator
Copy editor
Cultural attaché for the United States Diplomatic Service
Director of communications
Historian
Human resources generalist
Magazine managing editor
Paralegal
Professor of American studies
State Supreme Court justice
Teacher
Curator
Enriching Your American Studies Minor
Many students who minor in American studies choose to
study abroad
to put their cultural awareness in a global context. You may also collaborate with an American studies professor on an independent study project.
Related Resources
American Studies Association
American Studies Interdisciplinary Journal