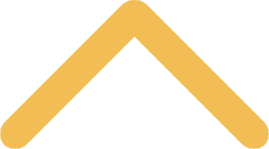 Contemplation: Action Begins Within
This year's annual theme, "Contemplation: Action Begins Within," invites us to engage the creative tensions between contemplation and action, and between solitude and community life as we contribute to the common good. The Gospels show us that Jesus and the disciples retreated often to pray. Although their days were very busy, they valued the importance of prayer and reflection, realizing it was much needed in order to remain mindful in their daily commitments.

Similarly, the Norbertines have a longstanding tradition whereby their work flows out of quiet communion with God. The discipline of daily prayer in common sustains their committed response to the needs of the local community. By turning our attention inward, and opening our hearts and truly listening to God – we actively take a momentary pause. Through that act of pausing, we begin to see the needs of the world through the One who calls us to serve one another.

It is important to recognize that every major world religion and spiritual tradition incorporates elements of "contemplative strains," or meditation. The nature, prominence and precise features of such practices vary between traditions. 

In the words of the Trappist monk, Thomas Merton, contemplation is the highest expression of one's intellectual and spiritual life: "It is that life itself, fully awake, fully active, fully aware that it is alive. It is spiritual wonder. It is a vivid realization of the fact that life and being in us proceed from an invisible, transcendent and infinitely abundant source. Contemplation is above all, awareness of the reality of that source."

In the Christian tradition contemplation connects us with God in our deepest self making us more attentive to our connection (communio) with all humanity and all of God's good creation. This leads to more thoughtful (mindful) daily living from an inner peace that flows out to all those we encounter and serve (action). As we practice contemplation, we move beyond ego-gratification and encounter a much deeper well that connects us to the source of all power, which is God. Ultimately, it is through the act of contemplation that we touch the sacred dimensions of life, and come to a more profound understanding of compassion as a powerful way to accompany those who are suffering.