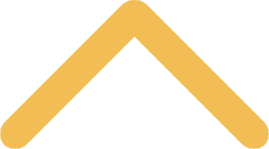 Prepared for Every Good Work
The motto "prepared for every good work" is attributed to St. Norbert of Xanten and continues to be the motto of the Norbertine order worldwide today. When St. Norbert founded the order in Prémontré, France, in 1121, his desire was to model the Norbertine order after apostolic communities, combining the active life of the clergy with the contemplative life of monks.
Since then, the Norbertines have become artists, counselors, teachers, professors, scientists, musicians, medical doctors and parish priests, to name but a few of the ministries in which they are involved. The contemplative part of their lives, which consists of gathering for daily prayer and the celebration of the Eucharist, constantly renews and refreshes them to go out into the world "prepared for every good work."
At St. Norbert College, the liberal arts tradition prepares students not only for their professional lives, but to have dialogue with diverse cultures, perspectives and beliefs. Additionally, a liberal arts education equips students with ways to think critically as responsible members of society. The college fosters intellectual, spiritual and personal development both inside and outside the classroom by promoting the development of the whole person through practices of study, prayer, wellness, play and action.