[]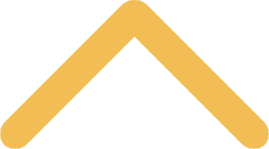 A Statement from Academic Affairs
Black lives matter. As leaders in Academic Affairs, we stand in solidarity with President Bruess and our colleagues across the college in condemning racism and we are committed to providing safe and inclusive educational experiences for our Black faculty, staff, and students.
In response to the killing of George Floyd, as well as countless others, we recognize that it is time to act. We are taking necessary steps this summer to make anti-racism a more fundamental component of the St. Norbert College academic experience.
First, faculty participating in the CVC's inaugural
Intercultural Dialogue and Equity Learning Cohort
will complete training in late June and early July. The CVC and the Office of Faculty Affairs and Development will collaborate to offer expanded opportunities for future faculty engagement in this work.
Next, we will provide anti-racist education to the campus community starting in July.
See more information about this program or register
.
Finally, we will work with faculty colleagues to discuss how the curriculum, instruction, and educational experiences we offer our students can foster a beloved space where all can flourish.
Sincerely,
Jennifer M. Bonds-Raacke, Ph.D., Vice-President for Academic Affairs
Tynisha D. Willingham, Ph.D., Assistant Vice-President for Academic Affairs
Dave Bailey, Ph.D., Dean of Natural Sciences
John Dose, Ph.D., Dean of Social Sciences
Dan Heiser, Ph.D., Dean of Schneider School of Business & Economics
Paul Johnson, Ph.D., Dean of Humanities
Stephen Rupsch, Ph.D., Dean of Visual and Performing Arts
Jamie O'Brien, Ph.D., Associate Dean of Schneider School of Business & Economics