[]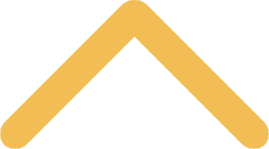 Black Lives Matter to the SNC Community
Lucy Arendt, faculty chair, writing to the faculty on June 5, 2020.

A follow-up to the eloquent letter penned by SNC President Brian Bruess on June 1, 2020, addressed to all who lead within the SNC community. 


The time for action is long overdue. But all we have is the present, so let's get to work!



As we all know, global protests have taken place over the last week in response to the murder by police officers of Black Americans, most recently George Floyd. Systemic, institutional racism pervades the structures that govern and rule our society; individuals are raised and socialized to perceive people through a racist lens. Black Americans tell us that they live in fear that their name will be the next that needs to be remembered … or that their son or daughter may be the next Black person murdered by people sworn to protect them.



As leaders in the SNC community, I strongly believe that we have a responsibility to our Black faculty, staff, and student colleagues to actively ensure that they are safe at SNC from racism and discrimination. In addition, we all share the twin responsibilities of educating ourselves about the causes of racism and discrimination and actively working to create and sustain a community in which we consistently demonstrate our understanding that everyone possesses innate human dignity.

With this in mind, I have two fundamental questions for us to address as leaders in the SNC community. First and foremost, what are we doing to help our Black faculty, staff, and student colleagues right now and in the future? We must clearly communicate specific steps that we will take to ensure their safety. Next, what is the entire SNC community doing to move towards a deep and emphatic commitment to anti-racism? 


I strongly believe – and I hope you agree with me – that we all need to learn more about the history of institutional and individual racism in our society and how that history continues to pervade and influence contemporary thinking and action. We must work with all of our faculty, staff, and student colleagues to ensure a shared understanding that inherent bias runs deep and that we are each responsible for unlearning racism. We must work together to make our syllabi, majors, curricula, co-curricular learning experiences, and extracurricular activities more diverse and more inclusive. We must examine and potentially reorient our institutional planning and budgeting processes, our organizational structure, our faculty and staff development practices, and our teaching and student mentoring practices to be more inclusive and to create a community that actively rejects racism.

I strongly believe that we must work together to create the best path forward. As members of the SNC community and consistent with our Catholic, Norbertine, and liberal arts values and traditions, we do a deep disservice to ourselves if we act as though current events dealing with police brutality and more are not affecting our Black faculty, staff, and student colleagues and their families. We do a deep disservice to everyone in the SNC and broader community if we do not actively commit to rejecting racism at both institutional and individual levels and speaking out when we witness injustice. We have a collective responsibility as ethical and moral role models to stay true to the best of our values and traditions while also acknowledging that we need to be better and do better. Our Black faculty, staff, and student colleagues deserve this; the entire SNC community deserves this.



I look forward to being part of the response in which we demonstrate to our Black faculty, staff, and student colleagues that we care deeply about their safety and well-being, and that we acknowledge unequivocally their unalienable rights to life, liberty, and the pursuit of happiness. I also look forward to engaging in community dialogue around the actions we will all take to definitively demonstrate our collective and unwavering commitment to anti-racism.



The SNC community cannot fulfill its greater purposes until all of our members are able to live free from racism and injustice.

To echo President Bruess: St. Norbert, pray for us.

Lucy A. Arendt, Ph.D.
Professor, Business Administration
St. Norbert College Faculty Chair
---
Postscript
The list that follows is preliminary and non-exhaustive. Many of our SNC colleagues are knowledgeable on the topic of racism and can point us to excellent sources for our education and discussion. As always, decisions to donate may be done best when one has done a bit of investigating to identify whether the receiving organization's values align with one's own as well as how funds are spent. Sincere thanks to my SNC colleagues for not only these ideas, but also ideas that have been shared in the past, and ideas that will be forthcoming.
Books to read. Perhaps we might read and discuss some of these together?
Ibram Kendi's "How to Be Anti-Racist"
Carol Anderson's "White Rage"
Robin Diangelo's "White Fragility: Why It's So Hard for White People to Talk about Racism"
Jeff Hobbs' "The Short and Tragic Life of Robert Peace"
Videos to watch. Perhaps we might watch and discuss some of these together? 
"13th" (Netflix) 
"American Son" (Netflix) 
"Dear White People" (Netflix) 
"If Beale Street Could Talk" (Hulu) 
"King in the Wilderness" (HBO) 
"See You Yesterday" (Netflix) 
"The Hate You Give" (Cinemax) 
"When They See Us" (Netflix)
With gratitude to the many SNC colleagues who helped me to think about this statement and to Whitney Evans (@whitevaz) who created the template from which parts of this statement are drawn.