[]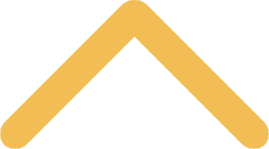 Statement from Student Affairs
Division of Student Affairs, writing to the campus community on June 8, 2020.

Dear College Community Members,

The events our nation have been grappling with these past couple weeks have compelled the leadership of MSA to offer our perspective. We share the following statement, and agree with President Bruess who recently noted the aims we pursue "will require the work of everyone in our college community."

Statement from Student Affairs
"To be actively anti-racist is much more important than being silently not racist." These words were offered as a challenge by one of our SNC alums during a listening session with students and alumni at the end of last week. We, leaders in the Division of Student Affairs, agree. Let this be clear: We oppose all forms of prejudice, hatred and discrimination. We condemn systems that support the ongoing oppression of communities over time, just as we condemn individual acts that violate the intrinsic dignity of another person, threaten their safety or in any way hinder their full human flourishing. We know that even as we turn our gaze outward — in order to more rightly see the experiences of vulnerable communities in our nation, state and city — we must look at ourselves. Our division is made up of dedicated staff with a deep passion for all that is good about our community. That passion and dedication are not threatened by the need to examine honestly the ways in which we do our work, to better understand our mistakes and limitations, and to commit to the hard and sustained work of change. It is to this work that we wholeheartedly commit.

As we publicly state our opposition to racism and other systems of oppression, we also believe it is important that our words move us to action. The college community and supporters deserve to know what our action steps include. Please know we will be equipped to share more in the coming weeks. At this time, our earliest steps include:
Developing a shared reading list for division leadership so that we can engage important questions for our work from a shared knowledge base. We are reading this article in preparation for our next meeting on June 16, and are actively identifying additional readings and other sources of information.
Engaging our division staff in reading groups across the summer and into the fall semester, learning from key texts related to racism, white privilege, and systems of oppression.
Addressing instances of reported racist behavior by our students through the Bias Incident Response Group and the student judicial affairs process. We note that our student code of conduct (found in The Citizen) applies to continuing students even when they are not enrolled for a particular term.
Planning for the inclusion of clear and measurable goals that promote equity, diversity, and inclusion for each department in our division.
In collaboration with the appropriate leadership, developing and implementing clear and measurable strategies to promote equity, diversity and inclusion across campus.
Through our vice president, and in collaboration with the college's Committee on Equity, Diversity and Inclusion (CEDI), providing leadership for institution-wide work around equity, diversity and inclusion.
Finally, in our work we associate with a variety of professional organizations. We wholeheartedly endorse these statements in opposition to racism and oppression, and in support of active work for change.
Committed to the work we are called to do!

Julie Massey, Interim Vice President for Mission & Student Affairs
Kevin DeCleene, Director of Parish Services
Eric Dunning, Director of Campus Safety
Derek Elkins, Co-Director of Emmaus Center for Spiritual Life & Vocation
Lori Evans, Director of Student Judicial Affairs
Corday Goddard, Associate Dean of Student Development
Rebecca Lahti, Co-Director of Emmaus Center for Spiritual Life & Vocation
Bridgit Martin, Director of Multicultural Student Services
Nancy Mathias, Director of Sturzl Center for Community Service & Learning
Shelly Mumma, Director of Leadership, Service & Engagement
MaryEllen Olson, Director of Student Career & Professional Development
Mike Peckham, Director of Housing Operations
Robert Pyne, Director of Community Engagement
Bruce Robertson, Director of Counseling & Career Development
Rosemary Sands, Director of Center for Norbertine Studies
Joe Totman, Director of Residential Education & Housing
Chrystal Woller, Director of Health Services