[]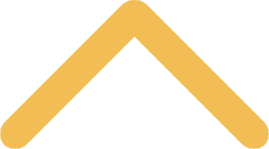 Together and Through Art We Reject Racism, Abuse and Indifference
The Rev. James Neilson, O. Praem., Assistant Professor of Art


I believe there are some things that are indelibly marked upon our hearts; there are images we see, fragrances we smell, sounds that we hear, textures we feel and flavors we taste that influence us for the rest of our lives. As an artist and priest and educator, these three roles are so thoroughly plaited together I can't seem to separate one from the other; I remain steadfast in my belief that we must ritually, righteously and relentlessly look at our world together. We must take in, with all our senses, everything that is before us, and dare to be indelibly influenced by that which will compel us to be advocates for a world wherein peace and justice, equity and fairness, goodness and grace become the measure and baseline of beauty: true beauty – the kind of beauty that will save the world; irresistible and sacred beauty that influences and inspires our choices, actions and behaviors to reject any and all forms of racism, abuse, cruelty and indifference.
Artists have emerged and risen up to capture and create images that have touched the hearts of people across our nation and the world; intense and powerful images that have sparked an outpouring of such compassion, communion and collaboration, that to ignore these murals and shrines, these icons and sculptures and works of art, would be unconscionably naïve and irresponsible.
Therefore, in my classes this fall, and in every semester hereafter, we will deeply and specifically consider works of art made in service to the memory of those who have succumbed to and endured racial hatred and violence. We will ponder, together, how beauty can be as fragile as it is powerful. And we will together discern the transformative aesthetics of diversity, equality and inclusion.