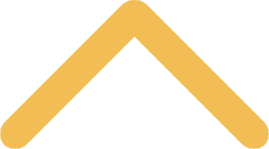 Art Course Offerings
ART 110 History of Western Art (Core: WT)
This course advances the belief that art is an irreplaceable way of understanding and expressing the world — equal to but distinct from other methods of inquiry and certainty. By charting the emergence of unique and continuous traditions of visual imagery from Chauvet to the last works of the postimpressionists, this course highlights canonical paintings and sculpture from major periods of Western culture. Focusing on the key innovations, personalities and styles of Western art, this general survey class encourages a basic appreciation, analysis, recognition and interpretation of art.

ART 112 History of Modern Design (Core: WT)
This course explores how humans interact with everyday products, environments and visual mediums that we encounter on a daily basis. It is a survey of design history beginning with the Arts and Crafts movement (1880-1910) through postmodernism.

ART 115 History of Modern Art (Core: WT)
A survey course rooted in the modernist injunction, "Astonish me!," this class examines major figures, movements and breakthroughs made by the Western artistic imagination in the late 19th and early 20th centuries. Different conceptions of modern art that emerged during this period, particularly the images and objects by Pablo Picasso and Andy Warhol, are presented and discussed. Basic principles of general art appreciation, analysis, recognition and interpretation are emphasized. Art as an experience that awakens, enlarges, refines and restores our humanity characterizes this class.

ART 124 Mobile Digital Photography (Core: EI)
This course is an introductory course in the creative use of mobile digital media. Students will learn basic techniques that will help them to take better photographs with a smartphone. The course will cover image acquisition, image manipulation and creative control. The final work will be output for critique through online forums. The course will progress as an exploration of mobile photography tools and applications. The course will provide foundational skills for understanding and increasing control of photographic techniques and processes through a smartphone.

ART 125 Introduction to Adobe Photoshop (Core: EI) (for non-majors) 
An introductory elective course that explores the process of digital image manipulation using Adobe Photoshop as the primary tool. The course examines various aspects of the digital process, including digital image capture (scanner and camera), digital image manipulation and preparation of images for electronic publication. This course is not graded using a traditional letter-grade system. Students receive a grade of either satisfactory (S) or unsatisfactory (U). J-Term and Summer Session. 

ART 130 Introduction to Design  
This course is an introduction to design focusing on fundamental principles of two-dimensional design and the process of creating assorted design-related projects. It focuses on projects that incorporate design elements that may include line, shape, space, motion, value, color, pattern and texture. It also focuses on design principles, including process, unity, scale and proportion, balance, and rhythm. The course is designed to provide students with a general understanding of concepts, theories and language related to two-dimensional design.

ART 131 Introduction to Studio Art (Core: EI)
This course is an introduction to studio art focusing on fundamental principles of design, fine-art technical processes and methods of production. This course is designed to provide students with a general understanding of concepts, theories and language related to two- and three-dimensional studio-art practice, as well as forms of time-based media. There is an emphasis on skills and principles required to create and critique art and design, particularly in the context of contemporary art practices. Students will learn to solve aesthetic, visual and conceptual problems through a variety of media and materials.

ART 134 Basic Drawing (Core: EI)
This course is an introduction to the fundamentals of drawing. Line, modeling, light and shadow, composition, Renaissance, and intuitive perspective are explored with a strong emphasis on life drawing.

ART 144 Introduction to Video Production (Core: EI)
ART 144 is an introductory video production elective course designed to fully explore the production process using professional digital editing and production software. Students create their own work from concept to final realization, exploring the range from pre-production to post-production and exporting for final output. A digital video camera is required for this course. Summer session.

ART 145 Rotoscope Animation (Core: EI)
An introductory animation-production elective course designed to fully explore the animation-production process using both traditional and digital techniques. Students create their own animation projects from concept to final realization, exploring the range of animation techniques from traditional hand-drawn animation to digital rotoscoping. Rotoscoping is an animation technique in which animators trace over live-action source footage, frame by frame, to achieve more realistic movement in their animated work. The primary software tool for the course is iStopMotion. Summer session.

ART 205 Art, Technology and Society (Core: EI)
This is a research- and writing-intensive course exploring technological developments in the fine arts since the advent of photography. The course examines the development of photography, film, video and digital technologies and their impact on the fine arts, as well as the way artists have utilized these technologies to reflect upon, analyze, critique and investigate social issues of their day.

ART 215 Sacred Art and Architecture (Core: CI)
This course is an examination of the pliancy of sacred art and architecture within the history of Catholic belief and sacramental celebration. Focusing primarily on liturgical accouterments, sacred art and religious environments, devotional practices, and the key historical figures, themes, rites and rituals within Catholic culture, this class explores how the Catholic imagination has responded to evolving concepts of divinity, holiness, memory, gender and sanctity over the course of two millennia. Class will meet off campus at various locations throughout De Pere and Green Bay; it is imperative that students enrolled in this class arrive on-time at the off-campus location and do not leave class until the official end-time of the class.

ART 220 Art and Community Expression
In this course, students will work in tandem with a Green Bay nonprofit to administer arts activities to individual elderly and disabled clients and collaborate with them in creative exploration and communication. The course emphasizes engagement as service and explores how arts activities and human interactions improve quality of life, communication and expression in the elderly and disabled. Training is coordinated by the community nonprofit; students meet with clients throughout the semester and document their experiences through journaling, reflective writing, exhibitions of art work and responses to readings. Students give presentations on their experiences as their final project.
ART 224 Introduction to Sculpture (Core: EI)
An introduction to three-dimensional form, processes and materials. The course introduces the elements of art in a three-dimensional context with an emphasis on skill-building, basic tool introduction and exploration of materials. Assignments require students to work independently outside of the sculpture studio. Demonstration, critique and focused studio practice are primary methods of instruction.
ART 225 Introductory Ceramics (Core: EI)
A basic introduction to global ceramic artistic traditions as well as clay forming techniques, processes and materials. The course introduces the elements of art and three dimensional form with an emphasis on functional work and an understanding of histroical and traditional ceramic forms and surface decoration. Students will explore processes such as wheel throwing and hanfbuilding as well as ceramic surface and firing. Assignments also require students to work independently outside of class hours and participate in research about historical ceramics traditions, contemporary ceramic artists. They will also participate in art, artist lectures and gallery visits. Demonstration, critique and focused studio practice are primary methods of instruction.
ART 226 Mixed-Media Sculpture
This course allows students to conduct a personal and focused exploration on means of artistic expression not covered by the regular sculpture curriculum. It encourages students to research unconventional and traditionally underrepresented (outsider, self-taught, naïve) artists who have utilized non-traditional materials (mixed media) in the creation of works of art that address themes, genres and points-of-view that have enriched humankind's search for meaning and self-expression. The class focuses on completing a number of original works of art determined in consultation with the class instructor. Prerequisite: ART 224. Spring semester, alternate years.
ART 230 Beginning Printmaking (Core: EI)
This course is an introduction to a variety of basic printmaking processes and equipment. Techniques may include monotypes, intaglio and relief. Multiple original images are produced. Assignments require students to work independently in the print shop outside of class hours. Prerequisite: ART 130 or ART 131. Fall semester.

ART 240 Introductory Painting (Core: EI)
Introduction to painting materials and techniques with an emphasis on direct painting methods and painting from observation. Students investigate color, form and composition. Demonstration, critique and focused studio practice are primary methods of instruction.

ART 280 Introduction to Photography and Digital Imaging
An introductory studio-based photography exploring the tools and techniques of digital photography and digital imaging. This course provides essential foundational skills required for a career in photography. Primary software includes Adobe Photoshop and Adobe Bridge. A DSLR with manual control is required. Prerequisite: ART 130 or ART 131.

Art 285 Art in a Democratic Society (Core: IS)
This course explores the role of art in a democratic society through a combination of research, community engagement, and collaborative project development. To thrive, democratic societies need citizens to participate in their community for the common good. This participation has many forms and manifestations. To understand our role as citizens in a democracy we will explore the work of artists who critically or creatively examine ideas and forms of democracy. This course will familiarize students with the theory and practice of democracy through the emerging field of social practice art and its interdisciplinary, research-based, community-engaged methods. Spring semester.

ART 310 Non-Western Art History (Adv. Core: BB)
This course is a lecture- and discussion-based course with a student-research component that explores non-Western art and architecture from a cultural, religious and historical perspective. The thematic organization of the course allows students to make connections between the spread of religions, cultural values, conquest, trade and the expression of these elements in artistic traditions. The course explores the arts of Asia, Africa, the Americas and the Middle East with an emphasis on art as the fluid expression of culture. Non-Western canonical works of art, sculpture and architecture are highlighted. Through readings, discussion, research and presentations, students gain the ability to recognize, analyze and interpret non-Western art. Prerequisite: ART 110.
ART 324 Intermediate Sculpture (Adv. Core: EI)
A focused exploration of sculptural techniques and strategies with an emphasis on mold making, casting and forming with plastic materials. The course offers more in-depth use of tools and technical processes as well as a special emphasis on the development of personal statements and interest. In addition to demonstration, critique and studio practice, student presentations, artist research and discussions are also modes of instruction. Prerequisite: ART 224.

ART 330 Intermediate Printmaking (Adv. Core: EI)
This is an intensified printmaking course with an emphasis on building multi-layered and more complex images. Techniques may include photo-serigraphy, intaglio, relief and book arts. Assignments require students to work independently in the print shop outside of class hours. Prerequisite: ART 230.

ART 335 Advertising Design
An introduction to problem-solving and the basic elements of graphic design. Emphasis is placed on the development of concepts and skills in the layout of typography, illustration and photography. Prerequisite: ART 350.

ART 337 Winter in Rome: Art in Context (Adv. Core: WT)
This course explores Rome as a living museum of important Western intellectual and artistic traditions with foundations in antiquity. Students engage with Renaissance and Baroque architecture, art and intellectual works in context, as well as antiquity, including Roman architectural sites, sculpture and objects.  Western artistic traditions, the influence of patronage and influences on contemporary ideas is discussed alongside the works. Visits include Roman sites, churches, Roman and Vatican museums, and contemporary art museums. Some sites relevant to the topic outside of Rome are visited for short trips. Students respond to these experiences with studio works in clay, rubbings and impressions, sketchbook diaries, and blogposts. January term, alternate years.

ART 340 Intermediate Painting (Adv. Core: EI)
Along with continued development of the methods and techniques explored in ART 240, students investigate indirect painting methods and contemporary painting practices and theory. Traditional and contemporary approaches to painting the human figure are introduced, and students develop independent projects and individual artist statements. Prerequisite: ART 240.

ART 350 Computer Graphics
An introduction to various graphic applications on the Macintosh platform. Modern graphic-design history, layout, electronic illustration and photographic manipulation are covered in this course. Prerequisite: ART 130 and ART 131 or instructor's consent.

ART / WMGS 375 Race, Gender and Contemporary Art (Adv. Core: DD)
A survey of how artists explore and express personal identity, unique bias and social marginalization, and how contemporary art reflects society's evolving and changing attitudes toward matters of life, love and death.

ART 380 Contemporary Photographic Strategies  
A studio-based photography course exploring the strategies, techniques and approaches in contemporary fine-art photography. The main objectives of the course are increasing control of the photographic process and increasing sophistication in developing projects from their initial intent to their desired outcome within the context of contemporary fine-art photographic strategies. A DSLR camera is required. Prerequisite: ART 280.

ART 389 Special Topics
An in-depth study of an artistic issue of special interest. The course may focus on one or more art forms, an artistic movement or comparison of movements, or a theme. Students are challenged to evaluate trends in historical and contemporary art production as it relates to their own art making. Prerequisites: ART 110, ART 130, ART 131 and ART 134.

ART 424 Advanced Sculpture (Adv. Core: EI)
In this advanced course, students pursue individual courses of study through the creation of an overall proposal and timeline for the semester with an emphasis on artistic research, interests and ideas. Students demonstrate the ability to create cohesive, thematic bodies of work for exhibition and that they can work independently. Prerequisite: ART 324.

ART 430 Advanced Printmaking (Adv. Core: EI)
This course is an upper-level printmaking course with student-proposed independent projects. Students are expected to demonstrate greater independence in working and to produce more thematically consistent bodies of work for a final exhibition. Assignments require students to work independently in the print shop outside of class hours. Prerequisite: ART 330.

ART 440 Advanced Painting (Adv. Core: EI)
Under the guidance of the instructor, students pursue individual courses of study. Through a concrete synthesis of content development and technical skill, each student creates a cohesive body of paintings. Emphasis is placed on the articulation of art process, content and philosophy. Prerequisite: ART 340.

ART 460 Digital Studio
This is a fine-arts digital-studio course that explores the impact of digital technologies on contemporary art practice. The course includes the production of motion graphics, video production and animation. Theory and history relating to technology and art are explored and discussed. While working within the context of fine art, this course explores skills and techniques required for a career in multi-media production. A video camera is highly recommended. Prerequisite: ART 350 or instructor's consent.

ART 480 Advanced Studio
Advanced Studio is an intensive, guided, independent studio course that builds upon skills and strategies introduced throughout previous studio coursework. This course includes guided independent production and research in studio practice, art or design history, and critical theory. Students develop a number of independent projects and are expected to complete a major research project in relation to their studio productions. The research project includes art historical and theoretical inquiry relating to their studio-based work.

ART 485 Design for the Web
This studio course explores website design and production. It includes preparing web graphics, designing and assembling webpages, and publication of websites. It covers terminology and current topics associated with the internet, web design and web publishing. Prerequisite: ART 350.

ART 490 Independent Study  
Specially qualified students under the guidance of an instructor may study various aspects of art. Note: This course may not be used to replace the 400-level studio requirement. Prerequisites: instructor's consent and approval of associate dean of visual and performing arts.

ART 494 Internship
This internship experience allows students to apply their studies in a supervised work situation. Students benefit from an inside look at different kinds of corporations and agencies, a chance to work in their field of study, and to gain experience with projects and technologies that reflect the applied sector. Prerequisites: junior/senior standing and instructor's consent.

ART 499 Senior Art Capstone (required for all majors) (0 credits)
The senior art capstone emphasizes studio and professional practice, art theory, and critical research. Students refine recent work and develop new work in preparation for the Senior Art Exhibition, the culminating experience of the art major. Students are introduced to professional practice skills: planning, marketing and promoting artwork, documenting work and preparing materials for grants, and scholarship and residency applications. Students learn to develop an artist talk, portfolio, biography, artist's statement and curriculum vitae. Senior year.