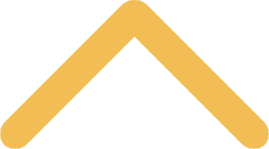 About St. Norbert College Baseball
St. Norbert College baseball dates back to its inaugural season in 1958. Our first season in the Midwest Conference was 1983. The Green Knights have won six Midwest Conference titles and have advanced to five NCAA Division III Tournaments.
We play our home games at Larry Van Alstine Field at Mel Nicks Sports Complex in De Pere, with occasional games at Joannes Stadium in Green Bay.
NCAA Division III Tournament Appearances
2003, 2009, 2012, 2014, 2017
Midwest Conference Championships
1996, 1997, 2003, 2012, 2014, 2017

Year-By-Year Results
| Year | Record | Conference | Coach | Comments |
| --- | --- | --- | --- | --- |
| 1958 | 6-5 | - | Mel Nicks | |
| 1959 | 4-9 | - | Mel Nicks | |
| 1960 | 7-6 | - | Mel Nicks | |
| 1961 | 5-8 | - | Mel Nicks | |
| 1962 | 1-11 | - | Mel Nicks | |
| 1963 | 8-6 | - | Mel Nicks | |
| 1964 | 9-6 | - | Mel Nicks | |
| 1965 | 8-6 | - | Mel Nicks | |
| 1966 | 6-10 | - | Mel Nicks | |
| 1967 | 8-9 | - | Mel Nicks | |
| 1968 | 13-10 | - | Mel Nicks | |
| 1969 | 11-12 | - | Mel Nicks | |
| 1970 | 9-9 | - | Mel Nicks | |
| 1971 | 8-11 | - | Mel Nicks | |
| 1972 | 6-10 | - | Mel Nicks | |
| 1973 | 5-7 | - | Mel Nicks | |
| 1974 | 13-7 | - | Mel Nicks | |
| 1975 | 17-18 | - | Mel Nicks | |
| 1976 | 17-13-1 | - | Mel Nicks | |
| 1977 | 11-18 | - | Mel Nicks | |
| 1978 | 17-16-1 | - | Mel Nicks | |
| 1979 | 13-12 | - | Mel Nicks | |
| 1980 | 11-22 | - | Dave Lewis | |
| 1981 | 11-18 | - | Dave Lewis | |
| 1982 | 8-16 | - | Dave Lewis | |
| 1983 | 13-12 | 5-1/1st | Jim Beard  | First year in MWC North Division |
| 1984 | 9-9 | 4-2/2nd | Romie Kosnar | |
| 1985 | 8-14-1 | 5-1/1st | Romie Kosnar | |
| 1986 | 13-15 | 6-2/1st | Romie Kosnar | |
| 1987 | 5-15 | 5-7/4th | Romie Kosnar | |
| 1988 | 9-14 | 8-4/2nd | Romie Kosnar | |
| 1989 | 9-11-3 | 6-6/3rd | Romie Kosnar | |
| 1990 | 6-12 | 5-7/3rd | Romie Kosnar | |
| 1991 | 6-19 | 4-8/3rd | Romie Kosnar | |
| 1992 | 6-17-1 | 5-7/3rd | Romie Kosnar | |
| 1993 | 10-9 | 5-7/4th | Romie Kosnar | |
| 1994 | 18-11 | 11-5/T1st | Jim Burgess | |
| 1995 | 18-14 | 10-6/1st | Jim Burgess | |
| 1996 | 22-10 | 14-2/1st | Jim Burgess  | MWC champion |
| 1997 | 21-15 | 11-5/2nd | Jim Burgess  | MWC champion |
| 1998 | 19-13 | 9-7/3rd | Jim Burgess | |
| 1999 | 16-20 | 9-7/2nd | Tom Winske | |
| 2000 | 25-11 | 12-4/1st | Tom Winske | |
| 2001 | 18-13 | 8-8/T2nd | Tom Winske | |
| 2002 | 23-12 | 13-3/2nd | Tom Winske | |
| 2003 | 17-18 | 9-7/2nd | Tom Winske  | MWC champion/NCAA Regional |
| 2004 | 20-14 | 13-3/2nd | Tom Winske | |
| 2005 | 23-13 | 14-2/1st | Tom Winske | |
| 2006 | 16-18 | 10-6/2nd | Tom Winske | |
| 2007 | 26-10-1 | 14-2/1st | Tom Winske | |
| 2008 | 25-11 | 13-3/1st | Tom Winske | |
| 2009 | 23-15 | 12-4/1st | Tom Winske | NCAA Regional |
| 2010 | 24-12 | 13-3/1st | Tom Winske | |
| 2011 | 16-15 | 10-6/T3rd | Tom Winske | |
| 2012 | 27-13 | 14-2/1st | Tom Winske | MWC champion/NCAA Regional |
| 2013 | 27-13 | 12-4/2nd | Tom Winske | |
| 2014 | 24-16 | 11-5/2nd | Tom Winske | MWC champion/NCAA Regional |
| 2015 | 20-18 | 11-4/2nd | Tom Winske | |
| 2016 | 20-17 | 10-6/T1st | Tom Winske | |
| 2017 | 30-13 | 15-2/1st | Tom Winske | MWC champion/NCAA Regional |
| 2018 | 24-15 | 11-5/1st | Tom Winske | |
| 2019 | 19-17 | 10-6/T2nd | Mike Wallerich | |
| Totals | 887-789-8 | 366-176 | 62 years | |
Baseball Coaches Summary
| | | |
| --- | --- | --- |
| Mel Nicks | 1958-79 (22 yrs.) | 202-219-2, .480 |
| Dave Lewis | 1980-82 (3 yrs.) | 30-56, .349 |
| Jim Beard | 1983 (1 yr.) | 13-12, .520 |
| Romie Kosnar | 1984-93 (10 yrs.) | 81-135-5, .378 |
| Jim Burgess | 1994-98 (5 yrs.) | 98-63, .609 |
| Tom Winske | 1999-2018 (20 yrs.) | 444-287-1, .607 |
| Mike Wallerich | 2019-present (1 yr.) | 19-17, .528 |