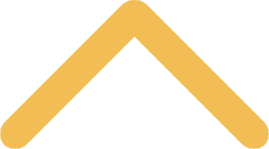 About St. Norbert College Men's Basketball
Men's basketball is our oldest varsity sport at the college, dating back to the winter of 1916-17. We joined the Midwest Conference in 1983, winning a league championship in our first season of competition in 1983-84. Our lone conference affiliation prior to the MWC was the Midlands Conference, of which we were a member from 1948-53 and 1966-74.
Our home games are on campus at Mulva Family Fitness & Sports Center, which opened in 1979. Prior to Mulva Family Fitness & Sports Center, the Green Knights played at Van Dyke Gym from 1931 to 1979, which is still in existence in the Ray Van Den Heuvel Family Campus Center. In the 1960s, we played several games at the Brown County Veterans Memorial Arena.
NCAA Division III Tournament Appearances
1984, 2002, 2010, 2011, 2013, 2014, 2015, 2016
NCAA College Division (Division II) Tournament Appearance
1958
NAIA National Tournament Appearances
1961, 1962, 1965
Midwest Conference Championships
1984, 2002, 2010, 2011, 2013, 2014, 2015, 2016, 2017, 2019
Midlands Conference Championship
1952
Year-By-Year Results
| Year | Record | Conference | Coach  | Comments |
| --- | --- | --- | --- | --- |
| 1916-17 | 4-2 | - | George Carey | |
| 1917-18 | 5-4-1 | - | George Carey | |
| 1918-19 | Not available | - | George Carey | |
| 1919-20 | 12-0 | - | George Carey | |
| 1920-21 | 10-6 | - | George Carey | |
| 1921-22 | 6-3 | - | George Carey | |
| 1922-23 | 8-0 | - | George Carey | |
| 1923-24 | 5-1 | - | George Carey | |
| 1924-25 | 6-4 | - | George Carey | |
| 1926-28 | - | - | - | Intramural leagues only |
| 1929-31 | - | - | - | Non-varsity competition |
| 1931-32 | 4-7 | - | Jack Malevich | |
| 1932-33 | 2-10 | - | Jack Malevich | |
| 1933-34 | 8-6 | - | Jack Malevich | |
| 1934-35 | 10-6 | - | Mickey McCormick | |
| 1935-36 | 4-11 | - | Mickey McCormick | |
| 1936-37 | 6-8 | - | Mickey McCormick | |
| 1937-38 | 8-5 | - | Mickey McCormick | |
| 1938-39 | 8-6 | - | Mickey McCormick | |
| 1939-40 | 11-5 | - | Mickey McCormick | |
| 1940-41 | 3-8 | - | Mickey McCormick | |
| 1941-42 | 4-12 | - | Mickey McCormick | |
| 1942-43 | 5-6 | - | Mickey McCormick | |
| 1943-44 | - | - | - | No team fielded due to World War II |
| 1944-45 | 3-7 | - | Mickey McCormick | |
| 1945-46 | 1-7 | - | Fred Dillon | |
| 1946-47 | 8-7 | - | John Biolo | |
| 1947-48 | 11-7 | n/a | Orv Dermody  | Midlands Conference began |
| 1948-49 | 13-7 | n/a | Orv Dermody | |
| 1949-50 | 11-10 | n/a | Orv Dermody | |
| 1950-51 | 19-10 | n/a | Al Skat | |
| 1951-52 | 15-11 | n/a | Al Skat  | Midlands Conference champion |
| 1952-53 | 10-14 | n/a | Al Skat  | Last year of Midlands Conference |
| 1953-54 | 14-13 | - | Al Skat | |
| 1954-55 | 14-8 | - | Al Skat | |
| 1955-56 | 7-15 | - | Mel Nicks | |
| 1956-57 | 11-13 | - | Mel Nicks | |
| 1957-58 | 15-11 | - | Mel Nicks | NCAA Division II Regional Qualifier |
| 1958-59 | 12-11 | - | Romie Kosnar | |
| 1959-60 | 17-11 | - | Romie Kosnar | |
| 1960-61 | 13-13 | - | Romie Kosnar | NAIA Tournament |
| 1961-62 | 13-9 | - | Romie Kosnar  | NAIA Tournament |
| 1962-63 | 12-11 | - | Romie Kosnar | |
| 1963-64 | 12-10 | - | Romie Kosnar | |
| 1964-65 | 17-9 | - | Romie Kosnar  | NAIA Tournament |
| 1965-66 | 11-14 | 2-4 | Romie Kosnar  | Midlands Conference revived |
| 1966-67 | 12-10 | 5-3 | Romie Kosnar | |
| 1967-68 | 8-14 | 2-6 | Romie Kosnar | |
| 1968-69 | 14-12 | 5-3 | Romie Kosnar | |
| 1969-70 | 15-9 | 3-5 | Romie Kosnar | |
| 1970-71 | 5-18 | 2-8 | Romie Kosnar | |
| 1971-72 | 10-15 | 4-6 | Romie Kosnar | |
| 1972-73 | 10-15 | 4-6 | Romie Kosnar | |
| 1973-74 | 13-12 | 6-4 | Romie Kosnar | St. Norbert leaves Midlands Conference |
| 1974-75 | 10-13 | - | Romie Kosnar | |
| 1975-76 | 18-7 | - | Romie Kosnar | |
| 1976-77 | 10-14 | - | Romie Kosnar | |
| 1977-78 | 5-19 | - | Romie Kosnar | |
| 1978-79 | 10-14 | - | Romie Kosnar | |
| 1979-80 | 14-11 | - | Romie Kosnar | |
| 1980-81 | 16-11 | - | Romie Kosnar | |
| 1981-82 | 11-11 | - | Romie Kosnar | |
| 1982-83 | 16-6 | - | Mike Heideman  | Joined Midwest Conference in 1983 |
| 1983-84 | 21-4 | 13-1/1st | Mike Heideman  | NCAA Sweet 16/Ranked No. 5 |
| 1984-85 | 14-8 | 9-5/T5th | Mike Heideman | |
| 1985-86 | 15-7 | 11-3/T3rd | Mike Heideman | |
| 1986-87 | 14-8 | 11-3/T3rd | Don LaViolette | |
| 1987-88 | 10-12 | 7-5/T5th | Don LaViolette | |
| 1988-89 | 12-10 | 7-5/T5th | Don LaViolette | |
| 1989-90 | 11-11 | 7-5/T5th | Paul DeNoble | |
| 1990-91 | 8-14 | 6-6/T5th | Paul DeNoble | |
| 1991-92 | 4-18 | 1-11/T9th | Paul DeNoble | |
| 1992-93 | 9-13 | 5-9/T7th | Paul DeNoble | |
| 1993-94 | 14-9 | 10-4/T3rd | Paul DeNoble | |
| 1994-95 | 12-10 | 7-7/T5th | Paul DeNoble | |
| 1995-96 | 8-14 | 2-12/T11th | Paul DeNoble | |
| 1996-97 | 11-11 | 6-8/T9th | Paul DeNoble | |
| 1997-98 | 11-11 | 5-8/T7th | Paul DeNoble | |
| 1998-99 | 17-7 | 12-4/2nd | Paul DeNoble | |
| 1999-2000 | 9-13 | 8-8/5th | Paul DeNoble | |
| 2000-01 | 11-11 | 9-7/5th | Paul DeNoble | |
| 2001-02 | 21-5 | 16-0/1st | Paul DeNoble | NCAA First Round/Ranked No. 21 |
| 2002-03 | 12-11 | 9-7/5th | Paul DeNoble | |
| 2003-04 | 12-11 | 9-7/5th | Paul DeNoble | |
| 2004-05 | 8-15 | 5-11/T7th | Paul DeNoble | |
| 2005-06 | 7-16 | 5-11/T7th | Paul DeNoble | |
| 2006-07 | 9-13 | 8-8/6th | Gary Grzesk | |
| 2007-08 | 14-10 | 10-6/T3rd | Gary Grzesk | |
| 2008-09 | 18-6 | 12-4/T3rd | Gary Grzesk | |
| 2009-10 | 23-4 | 14-2/1st | Gary Grzesk | NCAA Second Round/Ranked No. 20 |
| 2010-11 | 20-6 | 14-4/1st | Gary Grzesk | NCAA First Round/Ranked No. 24 |
| 2011-12 | 16-9 | 12-6/3rd | Gary Grzesk | |
| 2012-13 | 20-6 | 15-3/1st | Gary Grzesk | NCAA First Round |
| 2013-14 | 25-2 | 18-0/1st | Gary Grzesk | NCAA Second Round/Ranked No. 7 |
| 2014-15 | 24-2 | 18-0/1st | Gary Grzesk | NCAA First Round/Ranked No. 11 |
| 2015-16 | 25-3 | 18-0/1st | Gary Grzesk | NCAA Sweet 16/Ranked No. 8 |
| 2016-17 | 19-5 | 16-2/1st | Gary Grzesk | |
| 2017-18 | 19-7 | 14-4/T2nd | Gary Grzesk | |
| 2018-19 | 19-8 | 16-2/1st | Gary Grzesk | |
| Totals | 1,104-879 | 398-233 | 96 years | |
Men's Basketball Coaches Summary
| | | |
| --- | --- | --- |
| George Carey | 1917-25 (9 yrs.) | 56-20-1, .734 |
| Jack Malevich | 1932-34 (3 yrs.) | 14-23, .378 |
| Mickey McCormick | 1935-43, 1945 (10 yrs.) | 62-74, .456 |
| Fred Dillon | 1946 (1 yr.) | 1-7, .125 |
| John Biolo | 1947 (1 yr.) | 8-7, .533 |
| Orv Dermody | 1948-50 (3 yrs.) | 35-24, .593 |
| Al Skat | 1951-55 (5 yrs.) | 72-56, .563 |
| Mel Nicks | 1956-58 (3 yrs.) | 33-39, .458 |
| Romie Kosnar | 1959-82 (24 yrs.) | 288-293, .496 |
| Mike Heideman | 1983-86 (4 yrs.) | 66-25, .725 |
| Don LaViolette | 1987-89 (3 yrs.) | 36-30, .545 |
| Paul DeNoble | 1990-2006 (17 yrs.) | 185-200, .481 |
| Gary Grzesk | 2007-present (13 yrs.) | 251-81, .756 |