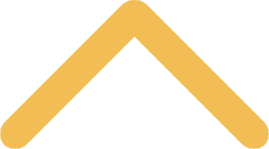 Cornerstone Community Center
St. Norbert College's men's hockey teams enjoy one of the best home advantages in college sports when playing at the Cornerstone Community Center in Ashwaubenon.

The Cornerstone Community Center opened in the fall of 2000 as St. Norbert College's home rink. The Green Knights played at the De Pere Ice Arena from the program's inception in 1988 until departing for the Cornerstone Community Center.

Cornerstone's main rink features bleacher seating for 1,674 spectators, with standing room pushing the maximum capacity to about 2,000 fans. Fans have outstanding sight lines in the facility, along with radiant heat and ample parking, restroom and concession facilities. The low ceiling and close proximity of the grandstand keep the noise at a fever pitch for important games.

St. Norbert College has its own state-of-the-art locker and training-room facilities, and there are 10 auxiliary locker rooms for visiting teams as well as an officials' locker room. An Olympic-sized rink, the Resch Olympic Pavilion, was added on to the building during the winter of 2007-08 and serves as the home rink for the St. Norbert College women's hockey program.

An auxiliary rink is located to the north of the main rink, which allows the facility to host several youth tournaments as well as other youth play and skate-arounds when a St. Norbert College game is in progress.

Tickets
Ticket pricing, listed as regular-season/post-season, is as follows:
Section F, D, H (between the blue lines): $10
Section D, E, I (between blue and goal line): $8
Section B, C, K, L, M, N (behind the goal line): $6
All seats are reserved.

St. Norbert students are free with their student ID.

Tickets for St. Norbert home games are available in the Cornerstone lobby one hour prior to face-off. Patrons may also purchase tickets online.

If you have any questions related to ticketing, please contact the St. Norbert College box office at tickets@snc.edu or 800-762-2699.

Address 
1640 Fernando Drive 
De Pere, WI 54115
Map/Directions

Parking
Parking is free and available in any of the Cornerstone's lots.