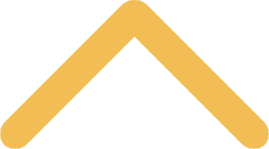 Mel Nicks Sports Complex
St. Norbert College's baseball and softball teams play at the Mel Nicks Sports Complex, located a half-mile south of campus on Lost Dauphin Road and named in honor of the college's longtime baseball coach.
The complex underwent a $2 million renovation in the fall of 2014.The baseball team uses Larry Van Alstine Field, while the softball team uses Miron Construction Field.
 
Mel Nicks (1914-1990), a faculty member at St. Norbert College for 26 years, was a coach, athletics administrator, teacher and humanitarian. In the 1960s, he had the idea that the college should build a baseball diamond, softball diamond and practice football fields, now known as the Mel Nicks Sports Complex, or simply Mel Nicks.
The baseball field was named in honor of Larry Van Alstine '56 and the softball diamond was named in recognition of Miron Construction.
Van Alstine was St. Norbert College's director of athletics from 1989 to 1998, and assistant coach for football, basketball and baseball until he retired. Carl Vogel '79 credits Van Alstine with bringing him and many others to the college to share his love of baseball. Van Alstine, also the head football coach from 1979 to 1982, was inducted into St. Norbert College's athletic Hall of Fame in October 1999.
Led by its owner, Dave Voss, Miron Construction Co. Inc. has helped shape the St. Norbert campus as construction manager and general contractor for the Mulva Library, Todd Wehr Hall, Michels Commons, the Gehl-Mulva Science Center, Mel Nicks Sports Complex and the Mulva Family Fitness & Sports Center. Voss and his wife, Jane, are generous residents of northeast Wisconsin and staunch supporters of local Catholic education.

St. Norbert College thanks all the donors who made this renovation possible.
Estate of David A. Brandel
Carl Vogel
Miron Construction Co. Inc.
Tiger Dlouhy
Cloud Family Foundation, Inc.
Allen Freis
Sherman Wade
Erik Rutherford
David Mason 
Other friends of St. Norbert College
Special appreciation is due to David A. Brandel '64 (1942-2012) who made a visionary gift in his estate. Brandel graduated from St. Norbert College with a bachelor's degree in business administration and played for Green Knights baseball.

Seating
Seating is available in new bleachers constructed behind home plate in both areas. Fans visiting Larry Van Alstine Field and Miron Construction Field are advised to bring lawn chairs if choosing not to sit in the bleachers.

Tickets
Admission to St. Norbert baseball and softball events is free.

Address 
1300 Lost Dauphin Road 
De Pere, WI 54115
Map/Directions

Parking
Parking is available on Lost Dauphin Road or in the grass overflow parking area just south of the baseball field.