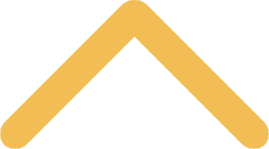 Mulva Family Fitness & Sports Center
A State-of-the-Art Sports Center to Match Our Green Knight Pride
Our Mulva Family Fitness & Sports Center (formerly the Schuldes Sports Center), home of St. Norbert's basketball, volleyball and swimming and diving teams, has undergone a $26 million expansion and renovation, which was completed in May 2017. The refurbished and enlarged facility features a state-of-the-art fitness center and a new swimming pool on the east side of the sports center, looking out to the Fox River. 

Boasting 129,400 square feet of space, the building also includes new administrative offices for the athletics staff, Health Services, and the addition of a second floor. Its arena provides a 116-by-230-foot multipurpose area with a seating capacity of 2,500 for major sporting events and up to 5,000 for other high-attendance programs. The arena offers a full collegiate basketball court, an indoor track, four volleyball courts and four intramural basketball courts. 

Our sports center hosted the 1985 NCAA Division III Women's Basketball Final Four, and also served as host to WIAA sectional girls' basketball tournaments for many years. It is also the only facility in the Midwest Conference to have hosted the league's men's and women's basketball tournaments at the same time during the same season – and this happened five times: in 2010, 2011, 2014, 2015 and 2016.


Tickets
Tickets for St. Norbert basketball are available on game days only when the doors open one hour prior to tip-off. Ticket prices for St. Norbert basketball are $3 for adults and $1 for children and senior citizens. St. Norbert students and staff are free with a St. Norbert ID. Seating is general admission.
There is free admission to men's and women's swimming and diving as well as men's and women's volleyball events.
Parking
Parking is available in any of the adjacent college lots surrounding the sports center after 3:30 p.m. weekdays, as well as in designated street parking areas.
Address 
601 Third St.
De Pere, WI 54115 
Map/Directions

Shipping Address
Athletics Department
100 Grant St.
De Pere, WI 54115

Usage Policy