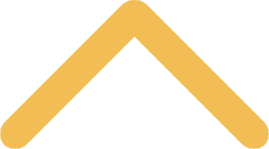 Donald J. Schneider Stadium
St. Norbert College proudly opened Donald J. Schneider Stadium, located on De Pere's near west side, in September 2010.

The 2,454-seat facility houses the Green Knights in football, men's and women's soccer, and men's and women's outdoor track and field.
The stadium complex is named after a major donor, the late Don Schneider, who graduated from St. Norbert College in 1957. Schneider was the CEO of Schneider National Inc., one of the nation's largest transportation and logistics companies. He had been a member of the college's board of trustees and was also an adjunct professor at the college during the 1960s.

The playing field within the stadium is named in honor of Howard "Chick" Kolstad, St. Norbert's football coach from 1960 to 1978. Immensely respected as a coach and person, Kolstad's 19 years produced a 96-76-5 record mainly against scholarship-level opponents. A fierce competitor who once proclaimed he would schedule Notre Dame if the Irish would agree to it, he had 12 winning seasons and two others at .500.

The stadium replaced pre-World War II-era Dr. John R. Minahan Stadium, which was located near St. Norbert Abbey on De Pere's east side, and featured a cinder non-metric track and a natural grass playing surface.
Tickets

Tickets are required for all St. Norbert football games held at Schneider Stadium. St. Norbert soccer and track events do not require tickets and are free.
Football Ticket Pricing
Available at the gate only
St. Norbert students: Free with St. Norbert ID
St. Norbert faculty/staff: Free with St. Norbert ID (two ticket maximum)
General public: $5/adults, $3 students/senior citizens/children (students will be required to show a student ID)
Address
1600 Lost Dauphin Road
De Pere, WI 54115
Map/Directions
Parking and Tailgating
Parking at Schneider Stadium is available in the lot adjacent to the stadium until full. There is overflow parking available in the grass lot south of Mel Nicks Field.
Parking lots at Schneider Stadium open four hours prior to game time and close two hours after the game.
Gates into the stadium grandstand open two hours prior to game time.
We invite students, parents, alums and other fans to enjoy tailgating at Schneider Stadium, but ask that they adhere to the tailgating guidelines outlined in the
Tailgating Policy (PDF)
.