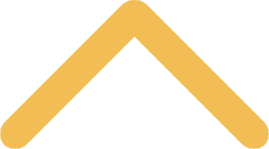 About St. Norbert College Football
We began playing football at St. Norbert College in 1931 and, with the exception of the World War II years, we've played ever since. In 1984 we joined the Midwest Conference and have won 17 league titles. Our only other conference affiliation was the Midlands Conference from 1947 to 1953, winning conference titles in 1950 and 1952. Throughout the mid-1950s until the late-1970s, our independent schedule included scholarship-level opponents.
We play our home games at Donald J. Schneider Stadium, which opened in 2010. St. Norbert played at Dr. John R. Minahan Stadium from 1938 to 2009. Prior to Minahan Stadium's opening, the Green Knights played at Legion Park and the Brown County Fairgrounds, both located in De Pere. St. Norbert also played sporadically at Green Bay Packers stadiums City Stadium and fabled Lambeau Field, with the Green Knights' last game at that venue in 1983.
NCAA Division III Playoff Appearances
1989, 1999, 2000, 2001, 2003, 2004, 2006, 2007, 2010, 2012, 2013, 2015, 2018

Midwest Conference Championships
1985, 1987, 1988, 1989, 1999, 2000, 2001, 2002, 2003, 2004, 2006, 2007, 2010, 2012, 2013, 2015, 2018
Midlands Conference Championships
1950, 1952
Year-By-Year Results
| Year | Record | Conference | Coach  | Comments |
| --- | --- | --- | --- | --- |
| 1931 | 2-2-1 | - | Jack Malevich | |
| 1932 | 2-2-1 | - | Jack Malevich | |
| 1933 | 0-5-1 | - | Jack Malevich | |
| 1934 | 1-4-2 | - | Mickey McCormick | |
| 1935 | 3-1-4 | - | Mickey McCormick | |
| 1936 | 7-1 | - | Mickey McCormick | |
| 1937 | 5-2 | - | Mickey McCormick | |
| 1938 | 4-3 | - | Mickey McCormick | |
| 1939 | 2-4-1 | - | Mickey McCormick | |
| 1940 | 3-3-1 | - | Mickey McCormick | |
| 1941 | 6-2 | - | Mickey McCormick | |
| 1942 | 1-6 | - | Mickey McCormick | |
| 1943-1945 | - | - | - | No football during World War II |
| 1946 | 8-0 | - | Tom Hearden  | Received votes in final AP Poll |
| 1947 | 7-1 | 2-1 | Tom Hearden  | First year of Midlands Conference |
| 1948 | 4-5 | 1-2 | Tom Hearden | |
| 1949 | 4-4 | 2-1 | Tom Hearden | |
| 1950 | 7-0 | 4-0 | Tom Hearden | Midlands champions |
| 1951 | 4-4 | 2-2 | Tom Hearden | |
| 1952 | 6-0 | 4-0 | Tom Hearden  | Midlands champions |
| 1953 | 4-4 | 1-3 | Mel Nicks  | Last year of Midlands Conference |
| 1954 | 3-4-1 | - | Mel Nicks | |
| 1955 | 2-5-1 | - | Mel Nicks | |
| 1956 | 8-1 | - | Mel Nicks | |
| 1957 | 8-0 | - | Mel Nicks | |
| 1958 | 3-6 | - | Mel Nicks | |
| 1959 | 0-6-1 | - | Mel Nicks | |
| 1960 | 4-4-1 | - | Howard Kolstad | |
| 1961 | 7-2 | - | Howard Kolstad | |
| 1962 | 7-2 | - | Howard Kolstad | |
| 1963 | 6-3 | - | Howard Kolstad | |
| 1964 | 5-2-2 | - | Howard Kolstad | |
| 1965 | 6-3 | - | Howard Kolstad | |
| 1966 | 7-1-1 | - | Howard Kolstad | |
| 1967 | 5-4 | - | Howard Kolstad | |
| 1968 | 6-2-1 | - | Howard Kolstad | |
| 1969 | 5-4 | - | Howard Kolstad | |
| 1970 | 6-3 | - | Howard Kolstad | |
| 1971 | 5-5 | - | Howard Kolstad | |
| 1972 | 4-5 | - | Howard Kolstad | |
| 1973 | 4-5 | - | Howard Kolstad | |
| 1974 | 8-2 | - | Howard Kolstad | |
| 1975 | 6-4 | - | Howard Kolstad | |
| 1976 | 2-8 | - | Howard Kolstad | |
| 1977 | 0-10 | - | Howard Kolstad | |
| 1978 | 3-7 | - | Howard Kolstad | |
| 1979 | 1-9 | - | Larry Van Alstine | |
| 1980 | 3-6 | - | Larry Van Alstine | |
| 1981 | 2-7 | - | Larry Van Alstine | |
| 1982 | 4-6 | - | Larry Van Alstine | |
| 1983 | 3-7 | - | Don LaViolette | |
| 1984 | 6-2 | 6-1/4th | Don LaViolette | First year in Midwest Conference |
| 1985 | 6-2-1 | 6-1/T1st | Don LaViolette | |
| 1986 | 3-6 | 3-4/T6th | Don LaViolette | |
| 1987 | 7-3 | 6-1/1st | Don LaViolette | |
| 1988 | 8-2 | 6-0/1st | Don LaViolette | |
| 1989 | 8-3 | 6-0/1st | Don LaViolette  | NCAA First Round |
| 1990 | 4-5 | 4-2/4th | Don LaViolette | |
| 1991 | 4-5 | 2-2/T5th | Don LaViolette | |
| 1992 | 4-5 | 3-2/T5th | Don LaViolette | |
| 1993 | 6-3 | 3-2/T4th | Don LaViolette | |
| 1994 | 6-3 | 4-1/T3rd | Greg Quick | |
| 1995 | 1-8 | 1-4/9th | Greg Quick | |
| 1996 | 5-4 | 4-1/T3rd | Greg Quick | |
| 1997 | 4-5 | 2-3/T5th | Greg Quick | |
| 1998 | 5-5 | 0-0 | Greg Quick  | Ineligible for MWC championship |
| 1999 | 9-2 | 9-0/1st | Jim Purtill  | NCAA First Round/Ranked No. 22 |
| 2000 | 10-1 | 9-0/1st  | Jim Purtill | NCAA First Round/Ranked No. 17 |
| 2001 | 8-2 | 7-1/T1st  | Jim Purtill  | NCAA First Round/Ranked No. 23 |
| 2002 | 9-1 | 8-1/T1st | Jim Purtill  | Ranked No. 25 |
| 2003 | 11-1 | 9-0/1st  | Jim Purtill | NCAA Second Round/Ranked No. 13 |
| 2004 | 9-2 | 9-0/1st | Jim Purtill  | NCAA First Round/Ranked No. 20 |
| 2005 | 8-2 | 8-1/2nd | Jim Purtill | |
| 2006 | 10-1 | 9-0/1st | Jim Purtill | NCAA First Round/Ranked No. 23 |
| 2007 | 10-1 | 9-0/1st | Jim Purtill  | NCAA First Round/Ranked No. 18 |
| 2008 | 7-3 | 7-2/3rd | Jim Purtill | |
| 2009 | 9-1 | 8-1/2nd | Jim Purtill | |
| 2010 | 7-4 | 7-2/1st | Jim Purtill | NCAA First Round |
| 2011 | 7-3 | 7-2/3rd | Jim Purtill | |
| 2012 | 8-3 | 8-1/T1st | Jim Purtill | NCAA First Round |
| 2013 | 8-3 | 8-1/1st | Jim Purtill | NCAA First Round |
| 2014 | 6-4 | 3-2/5th | Steve Opgenorth | |
| 2015 | 10-1 | 5-0/1st | Dan McCarty | NCAA First Round |
| 2016 | 7-3 | 7-1/2nd | Dan McCarty | |
| 2017 | 7-3 | 5-0/2nd | Dan McCarty | |
| 2018 | 10-2 | 5-0/1st | Dan McCarty | NCAA Second Round/Ranked No. 21 |
| Totals | 456-290-20 | 219-48 | 85 years | |
Football Coaches Summary
| | | |
| --- | --- | --- |
| Jack Malevich  | 1931-33 (3 yrs.)  | 4-9-3, .344 |
| Mickey McCormick  | 1934-42 (9 yrs.)  | 32-26-8, .545 |
| Tom Hearden  | 1946-52 (7 yrs.)  | 40-14, .741 |
| Mel Nicks  | 1953-59 (7 yrs.)  | 28-26-3, .518 |
| Howard Kolstad  | 1960-78 (19 yrs.)  | 96-76-5, .556 |
| Larry Van Alstine  | 1979-82 (4 yrs.)  | 10-28, .263 |
| Don LaViolette  | 1983-93 (11 yrs.)  | 59-43-1, .578 |
| Greg Quick  | 1994-98 (5 yrs.)  | 21-25, .457 |
| Jim Purtill  | 1999-2013 (15 yrs.)  | 130-30, .813 |
| Steve Opgenorth | 2014 (1 yr.) | 6-4, .600 |
| Dan McCarty | 2015-present (4 yrs.) | 34-9, .791 |