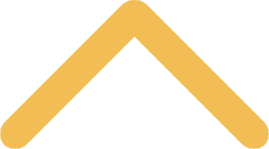 Schedule an Official Visit – Get to Know SNC and Our Football Program!
There is no better time to become a Green Knight. The St. Norbert football team finished the regular season with a 9-1 record and earned the Midwest Conference Championship with an automatic bid to the NCAA Tournament. Our football team also brought home its 2nd playoff victory in school history. Now we are looking to reload for another run by finding the right "FIT" of guys to continue building on our success towards our ultimate goal.
Elite Academics
St. Norbert College is built for the undergraduate experience and education. In the past 10 years, St. Norbert has the best 4 year graduation rate in Wisconsin with our Four-year Graduation Guarantee. With 40+ majors, minors, and pre-professional programs, we are certain you will be on the right path towards your chosen career. You are NOT just a number here!
Unprecedented College Football Success
Since 2000, St. Norbert Football has a 160-41 record with 12 Midwest Conference Championships. In the past four years under current Coach Dan McCarty, the Green Knights have had 58 All-Conference Players, 2 Offensive Line Conference MVPs, and 2 Defensive Skill Conference MVPs.
Family Atmosphere
Our program is built on the belief of TEAM FIRST, SELF SECOND. Our players build relationships that last a lifetime. The St. Norbert Community strongly supports our program with large SNC crowds at home and on the road.
Come meet our coaches and players, and see why we think St. Norbert could be the right Fit for you. We also encourage you to complete our application for admission prior to a visit.
Schedule a Visit
Football Visits
St. Norbert is not only a great place to compete for championships. You'll also find the opportunity to become the version of yourself you've dreamed about, following the paths and pursing the interests that will shape and define your life. It is a place to thrive. Take the first step by attending an official football visit.

If you have any questions or just want to get in touch with our staff, do not hesitate to contact our director of recruiting, Connor Rylatt at connor.rylatt@snc.edu or 815-978-9301 and he will be able to assist you.