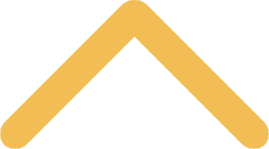 About St. Norbert Men's Golf
Our St. Norbert College men's golf team began in the 1937-38 season, with available records dating back to the mid-1960s, and with the exception of World War II has continued ever since. St. Norbert advanced to its first NCAA Division III Championship in 2013, the year it captured its first Midwest Conference title. St. Norbert captured its second MWC title and NCAA appearance two years later in 2015. The Green Knights also repeated the feat in 2017. The Green Knights won their previous conference title in 1969, when they claimed the championship of the Midlands Conference. We started Midwest Conference play in 1983. 
The Green Knights currently play their home meets at Royal St. Patrick's Golf Links in Wrightstown, located about 10 miles south of the St. Norbert campus.
NCAA Division III Championship Appearances
2013, 2015, 2017

Midwest Conference Championships
2013, 2015, 2017
Midlands Conference Championship
1969
Year-By-Year Results
| Year | Conference | Coach  | Comments |
| --- | --- | --- | --- |
| 1967 | n/a | William Dow | |
| 1968 | n/a | William Dow | |
| 1969 | 1st | Romie Kosnar | |
| 1970 | 4th | Romie Kosnar | |
| 1971 | 3rd | Romie Kosnar | |
| 1972 | 3rd | Romie Kosnar | |
| 1973 | n/a | Romie Kosnar | |
| 1974 | n/a | Romie Kosnar | |
| 1975 | n/a | Romie Kosnar | |
| 1976 | n/a | Romie Kosnar | |
| 1977 | n/a | Romie Kosnar | |
| 1978 | n/a | Romie Kosnar | |
| 1979 | n/a | Romie Kosnar | |
| 1980 | n/a | Romie Kosnar | |
| 1981 | n/a | Romie Kosnar | |
| 1982 | n/a | Romie Kosnar | |
| 1983 | 2nd | Romie Kosnar | |
| 1984 | 5th | Romie Kosnar | |
| 1985 | 6th | Romie Kosnar | |
| 1986 | 5th | Romie Kosnar | |
| 1987 | 2nd | Romie Kosnar | |
| 1988 | 2nd | Romie Kosnar | |
| 1989 | 4th | Romie Kosnar | |
| 1990 | 4th | Romie Kosnar | |
| 1991 | 3rd | Romie Kosnar | |
| 1992 | 5th | Romie Kosnar | |
| 1993 | 8th | Romie Kosnar | |
| 1994 | 6th | George Wrobel/Paul DeNoble | |
| 1995 | 4th | Paul DeNoble | |
| 1996 | 4th | Paul DeNoble | |
| 1997 | 2nd | Paul DeNoble | |
| 1998 | 3rd | Paul DeNoble | |
| 1999 | 2nd | Paul DeNoble | |
| 2000 | 2nd | Paul DeNoble | |
| 2001 | T6th | Paul DeNoble | |
| 2002 | 7th | Paul DeNoble | |
| 2003 | 8th | Paul DeNoble | |
| 2004 | 4th | Paul DeNoble | |
| 2005 | 5th | Paul DeNoble | |
| 2006 | 6th | Connie Tilley | |
| 2007 | 5th | Connie Tilley | |
| 2008 | 7th | Connie Tilley | |
| 2009 | 2nd | Connie Tilley | |
| 2010 | 7th | Connie Tilley | |
| 2011 | 4th | Tripp Maher | |
| 2012 | T2nd | Tripp Maher | |
| 2013 | 1st | Tripp Maher | T34th at NCAA Championship |
| 2014 | 3rd | Tripp Maher | |
| 2015 | 1st | Tripp Maher | 37th at NCAA Championship |
| 2016 | 4th | Tripp Maher | |
| 2017 | 1st | Tripp Maher | T31st at NCAA Championship |
| 2018 | 4th | Tripp Maher | |