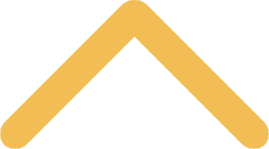 About St. Norbert College Men's Hockey
Our highly successful men's ice hockey program was elevated to varsity status on Oct. 13, 1987, and competed intercollegiately for the first time in 1988-89. The Green Knights had a club program from 1968 until varsity status was attained.
We competed as an independent until joining the Northern Collegiate Hockey Association in time for the 1994-95 season. Since then, we have claimed five NCAA Division III national championships, played in 12 NCAA Division III Frozen Fours, won 16 NCHA titles and 15 NCHA playoff championships. We won national titles in 2008, 2011, 2012, 2014 and 2018, with the championships of 2008, 2012 and 2018 taking place at the historic Herb Brooks Arena in Lake Placid, N.Y.
We play our home games at the Cornerstone Community Center located in the far southwest corner of Ashwaubenon, about a five-minute drive from campus.
NCAA Division III Champion
2008, 2011, 2012, 2014, 2018
NCAA Division III Frozen Four Appearances
2003, 2004, 2006, 2007, 2008, 2010, 2011, 2012, 2014, 2016, 2017, 2018
NCAA Division III Tournament Appearances
1997, 1998, 1999, 2002, 2003, 2004, 2005, 2006, 2007, 2008, 2010, 2011, 2012, 2013, 2014, 2016, 2017, 2018, 2019
NCHA Regular-Season Titles
1997, 1998, 1999, 2002, 2003, 2004, 2005, 2006, 2007, 2008, 2010, 2011, 2012, 2014, 2016, 2019
NCHA Playoff Titles
1998, 1999, 2003, 2004, 2005, 2007, 2008, 2010, 2011, 2012, 2013, 2014, 2017, 2018, 2019
Year-By-Year Results
| Year | Record | Conference | Coach | Comments |
| --- | --- | --- | --- | --- |
| 1988-89 | 8-12-0 | - | Tom Schlief | |
| 1989-90 | 6-14-0 | - | Tom Schlief | |
| 1990-91 | 6-15-0 | - | Tom Schlief | |
| 1991-92 | 6-19-1 | - | George Wrobel | |
| 1992-93 | 10-15-0 | - | George Wrobel | |
| 1993-94 | 10-9-1 | - | Tim Coghlin | |
| 1994-95 | 9-14-4 | 5-12-3/6th | Tim Coghlin | First year in NCHA |
| 1995-96 | 12-13-3 | 10-8-2/4th | Tim Coghlin | |
| 1996-97 | 21-9-1 | 16-4-0/1st | Tim Coghlin | NCAA Quarterfinals |
| 1997-98 | 27-6-0 | 17-3-0/1st | Tim Coghlin | NCAA Quarterfinals |
| 1998-99 | 25-5-3 | 12-2-2/1st | Tim Coghlin | NCAA Quarterfinals/Ranked No. 3 |
| 1999-00 | 22-5-2 | 10-3-1/2nd | Tim Coghlin | Ranked No. 10 |
| 2000-01 | 18-8-3 | 9-4-1/3rd | Tim Coghlin | Ranked No. 10 |
| 2001-02 | 23-5-3 | 12-0-2/1st | Tim Coghlin | NCAA Quarterfinals/Ranked No. 4 |
| 2002-03 | 27-2-2 | 12-1-1/1st | Tim Coghlin | NCAA Semifinals/Ranked No. 1 |
| 2003-04 | 27-3-2 | 11-2-1/1st | Tim Coghlin | NCAA Runner-Up/Ranked No. 1 |
| 2004-05 | 24-3-3 | 12-0-2/1st | Tim Coghlin | NCAA Quarterfinals/Ranked No. 1 |
| 2005-06 | 25-5-2 | 10-2-2/1st | Tim Coghlin | NCAA Runner-Up/Ranked No. 2 |
| 2006-07 | 25-4-2 | 10-3-1/T1st | Tim Coghlin | NCAA Semifinals/Ranked No. 1 |
| 2007-08 | 27-1-4 | 10-0-4/1st | Tim Coghlin | NCAA Champion/Ranked No. 1 |
| 2008-09 | 19-8-1 | 8-5-1/4th | Tim Coghlin | Ranked No. 14 |
| 2009-10 | 24-4-3 | 14-2-2/1st | Tim Coghlin | NCAA Runner-Up/Ranked No. 3 |
| 2010-11 | 25-4-1 | 14-3-1/1st | Tim Coghlin | NCAA Champion/Ranked No. 1 |
| 2011-12 | 21-5-5 | 12-4-2/1st | Tim Coghlin | NCAA Champion/Ranked No. 1 |
| 2012-13 | 23-6-1 | 13-4-1/2nd | Tim Coghlin | NCAA Quarterfinals/Ranked No. 8 |
| 2013-14 | 28-3-1 | 16-2-0/1st | Tim Coghlin | NCAA Champion/Ranked No. 1 |
| 2014-15 | 20-6-2 | 13-4-1/2nd | Tim Coghlin | Ranked No. 8 |
| 2015-16 | 25-4-2 | 17-2-1/T1st | Tim Coghlin | NCAA Runner-Up/Ranked No. 2 |
| 2016-17 | 22-6-1 | 15-4-1/2nd | Tim Coghlin | NCAA Semifinals/Ranked No. 3 |
| 2017-18 | 27-4-1 | 15-3/2nd | Tim Coghlin | NCAA Champion/Ranked No. 1 |
| 2018-19 | 23-5-3 | 14-3-1/1st | Tim Coghlin | NCAA Quarterfinals/Ranked No. 4 |
| Totals | 615-222-57 | 307-80-33 | 31 years | |
Men's Hockey Coaches Summary
| | | |
| --- | --- | --- |
| Tom Schlief | 1989-91 (3 yrs.) | 20-41, .328 |
| George Wrobel | 1992-93 (2 yrs.) | 16-34-1, .324 |
| Tim Coghlin | 1994-present (26 yrs.) | 579-147-56, .776 |