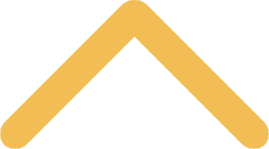 About St. Norbert College Women's Soccer
We started our women's soccer program in 1986, and won a Midwest Conference championship that same year. We have now won 10 Midwest Conference titles, most recently in 2017. The Green Knights reached their first NCAA Division III Tournament in 2013.
We play our home games at Schneider Stadium, which opened in 2010. Prior to that, our home games were played on the soccer field at Minahan Stadium.
NCAA Division III Tournament Appearances

2013
Midwest Conference Championships
1986, 1987, 1988, 1994, 1995, 1997, 2008, 2011, 2013, 2017
Year-By-Year Results
| Year | Record | Conference | Coach  | Comments |
| --- | --- | --- | --- | --- |
| 1986 | 8-2 | 8-2/1st | Jane Bougie | |
| 1987 | 11-2 | 8-0/1st | Jane Bougie | |
| 1988 | 6-5-1 | 5-0-1/1st | Jane Bougie | |
| 1989 | 6-6-1 | 3-2-1/3rd | Jane Bougie | |
| 1990 | 9-7 | 7-1/2nd | John Holder | |
| 1991 | 5-6-3 | 4-1-3/T3rd | Jane Bougie-Schueller | |
| 1992 | 7-7-1 | 7-2-1/T3rd | Jane Bougie-Schueller | |
| 1993 | 11-3 | 9-1/2nd | Bernie Grace | |
| 1994 | 13-3 | 10-0/1st | Bernie Grace | |
| 1995 | 11-5-2 | 6-4/T5th | Bernie Grace | |
| 1996 | 12-5 | 8-2/T3rd | Mark Schimpf | |
| 1997 | 12-4-1 | 8-1/1st | Mel Buckmaster | |
| 1998 | 9-6-1 | 7-1-1/T3rd | Mel Buckmaster | |
| 1999 | 9-6-1 | 7-2/T3rd | Mel Buckmaster | |
| 2000 | 10-6-1 | 9-0/3rd  | Chad Johnson | |
| 2001 | 9-7-1 | 5-3-1/4th | Chad Johnson | |
| 2002 | 15-3 | 7-2/2nd | Chad Johnson  | |
| 2003 | 12-3-2 | 6-1-2/3rd  | Dennis Detrie | |
| 2004 | 11-7 | 6-3/4th | Dennis Detrie | |
| 2005 | 4-12 | 4-5/7th | Dennis Detrie | |
| 2006 | 9-8 | 7-2/T2nd | Dennis Detrie | |
| 2007 | 12-5-1 | 7-1-1/2nd | Dennis Detrie | |
| 2008 | 12-7-1 | 8-1/1st | Dennie Detrie | |
| 2009 | 11-9 | 7-2/T2nd | Dennis Detrie | |
| 2010 | 8-9-1 | 6-3/5th | Dennis Detrie | |
| 2011 | 11-8-1 | 7-1-1/T1st | Dennis Detrie | |
| 2012 | 13-4-3 | 7-1-2/2nd | Dennis Detrie | |
| 2013 | 14-5-2 | 8-2/1st | Dennis Detrie | NCAA First Round |
| 2014 | 7-10-1 | 5-4-1/6th | Dennis Detrie | |
| 2015 | 11-6-2 | 8-2/T2nd | Dennis Detrie | |
| 2016 | 9-8-1 | 5-3-1/T4th | Dennis Detrie | |
| 2017 | 12-4-3 | 8-0-1/T1st | Dennis Detrie | |
| 2018 | 8-11-1 | 6-2-1/3rd | Dennis Detrie | |
| Totals | 317-192-31 | 216-55-18 | 33 years | |
Women's Soccer Coaches Summary
| | | |
| --- | --- | --- |
| Jane Bougie-Schueller | 1986-89, 1991-92 (6 yrs.)  | 42-28-6, .592 |
| John Holder | 1990 (1 yr.)  | 9-6, .600 |
| Bernie Grace | 1993-95 (3 yrs.)  | 35-11-2, .750 |
| Mark Schimpf | 1996 (1 yr.)  | 12-5, .706 |
| Mel Buckmaster | 1997-99 (3 yrs.)  | 30-16-3, .643 |
| Chad Johnson | 2000-02 (3 yrs.)  | 34-16-2, .673 |
| Dennis Detrie | 2003-present (16 yrs.)  | 164-116-19, .580 |